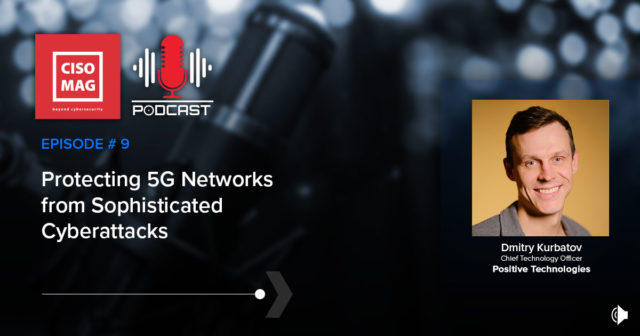 The U.K. is one of the most developed markets in Europe in terms of 5G deployments, as people and critical national infrastructure become more dependent on these next-generation networks.  Apart from mobile network operators (MNOs) even utility providers, banks, manufacturers, and others are accelerating their deployments of private 5G. As these next-generation networks roll out this year, we can expect to see new and sophisticated attacks on 5G networks and attacks aimed at compromising the IoT devices on these networks.
And all this will cause substantial national security, cybersecurity, and privacy risks.
In November 2019, the U.K. government introduced the Telecommunications Security Bill which imposes harsher fines for operators who fail to protect their networks and subscribers. The European Union also released the EU Toolkit, which was supported by a document from ENISA, the European Union's cybersecurity agency.
In this episode, we have Dmitry Kurbatov, Chief Technology Officer at Positive Technologies. He tells us how telecom operators have been impacted by the Bill. In February 2021, Positive Technologies launched a 5G Security Program to support mobile operators in securing their next-generation networks against new and hidden threats. Kurbatov offers some details of this program, and how will it help Telecom operators in the U.K. comply with the Telecoms Security Bill.
RSS: https://feeds.soundcloud.com/users/soundcloud:users:899202688/sounds.rss
Spotify: https://open.spotify.com/show/7pBhvwEVAaL4uUJnzD5rWO
Dmitry worked as a network engineer for system integrators from 2006. He joined Positive Technologies in 2010. First, he was engaged in the development of an automated security analysis system. Then he switched over to telecom security research, where his work included finding vulnerabilities in network equipment, errors in data transfer network design, protection of signaling protocols (SS7, Diameter, GTP). And then he moved on to IoT security. Since 2014, he has been Director of Telecom Security at Positive Technologies.
He holds a degree in information security of telecommunications systems from Moscow Technological University (MIREA).
Positive Technologies is a global cybersecurity company. They offer a Telecom Cybersecurity Suite that enables network operators to drive business performance while protecting their subscribers and services.
By providing greater visibility into infrastructure vulnerabilities and securing customer services, Positive Technologies helps to strengthen loyalty, drive revenue with value-added security offerings, and protect emerging telecom technologies such as 5G and the IoT.
Listen to more podcasts episodes from CISO MAG here.
---
About the Author

Brian Pereira is the Editor-in-Chief of CISO MAG. He has been writing on business technology concepts for the past 26 years.