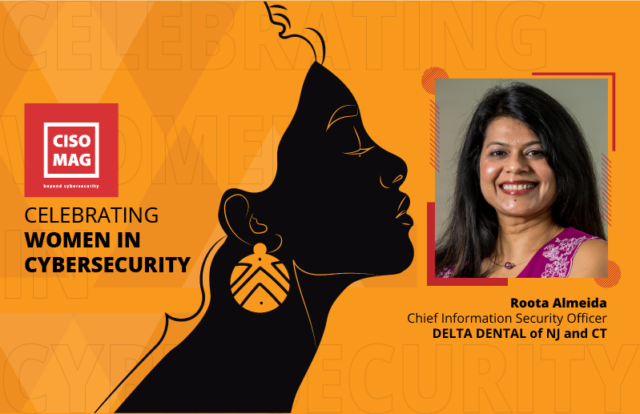 It has been an age-old myth that women prioritize family over work. Women are under-represented in tech and leadership. According to an (ISC)² Cybersecurity Workforce Report, women working in cybersecurity account for about one quarter (24%) of the overall workforce. Though there's a continuing inequity, things have begun to look brighter. Workforces – especially post-COVID-19 pandemic and lockdown – have been offering flexibility in timings, empowering women to lead, and showing support through digital mediums. Change happens with time, but it requires consistency. There is a need to go beyond the 24%.
Let's hear what Roota Almeida, Chief Information Security Officer, Delta Dental of New Jersey and Connecticut, has to say about Women in Cybersecurity:
Less representation of women: There are several reasons for this. The first and the most important reason is that cybersecurity is still not something that is discussed as an option for a college degree in schools for graduating high schoolers. It gets buried under IT for these students and is seen by young women as "something only boys are interested in" or "geeks do". I have spoken to many seniors in high school during career coaching events and have noticed that they do not know Cyber Security as an option to choose for college courses. Hence, few women take cybersecurity courses in college, and fewer join the workforce. The problem is at the grass-root level and needs to be fixed there.
There is also an issue with having women stay in this field for a longer time. Due to the stress and high demand of the job they do not pursue this career or choose other options.
In addition, the number of women supporting families on their own is increasing quickly. The proportion of families headed by a single mother is growing. These numbers are dramatically higher in certain demographics. Our country (U.S.) unlike many other countries like the EU, lag way behind in efforts to help parents take care of their children and stay in the workforce. Most companies have 6-8 weeks of maternity leave depending on regular delivery or a C-section. This significantly impacts the number of women who stay in the workforce after having children.
Lack of women role models: I don't think so. There are many women role models in technology and cybersecurity. LinkedIn and Forbes have listed several women over the years who have been great role models in cybersecurity. It does not have to be women's role models; men could be great role models too — for women. There are many men I have worked with that support women and can be amazing role models.
Cybersecurity scholarships for women: Scholarships can help the underprivileged and can boost confidence. It is a great way to open doors for women who traditionally might've not taken up that cybersecurity course or certification, if not for a scholarship.
What can men do? Like in any other field, it is important to have sponsors and mentors who can support you. Men can be great sponsors who can invest in and work actively to advance your careers, and they can be excellent mentors as well, who can guide you through your career aspirations. It is important you choose the right sponsor/mentor for you.
---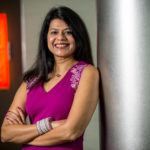 Roota Almeida is the Chief Information Security Officer at Delta Dental of New Jersey and Connecticut (DDNJ, Inc.). She believes more women should be encouraged to pursue STEM careers and has started a summer internship program at DDNJ, Inc. specifically designed to give graduating female high school students insight into the field of corporate cybersecurity.
Roota is a recognized industry thought leader who serves as a member of the Board of Advisors at several organizations, a governing body chair for Evanta's NJ CxO Summits and other technology conferences, a faculty and a security awards judge.  Her in-depth experience and expertise in the field of information security and risk management can be measured by the various articles, eBooks, interviews, and podcasts she has to her credit. Roota is also working to build and encourage new talent and solutions in the security arena.
Roota holds CCISO, CISSP, CISM and CRISC certifications.
Disclaimer
Views expressed in this article are personal.
CISO MAG's March issue on Women in Cybersecurity is out. Preview here. Subscribe now!