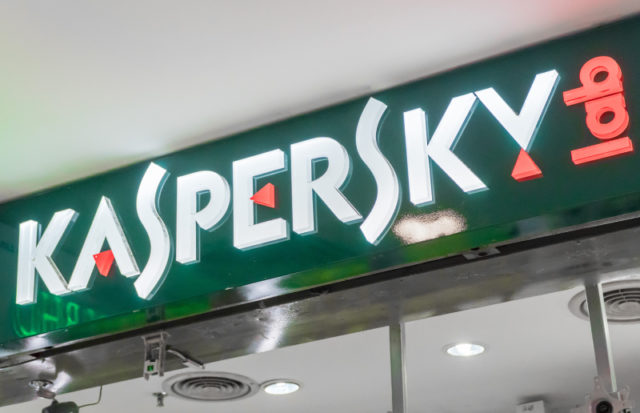 Moscow-based multinational cybersecurity firm Kaspersky Lab on October 25 said that it obtained suspected National Security Agency (NSA) hacking code from a personal computer in the U.S. During the review of file's contents, a Kaspersky analyst discovered it contained the source code for a hacking tool later attributed to what it calls the Equation Group.
Kaspersky said it assumed the 2014 source code episode was connected to the NSA's loss of files. The antivirus software-maker spokeswoman Sarah Kitsos was quoted saying as "we deleted the archive because we don't need the source code to improve our protection technologies and because of concerns regarding the handling of classified materials".
Another spokeswoman Yuliya Shlychkova told Reuters that removals of such uninfected material happen "extremely rarely."
Meanwhile, Democratic Senator Jeanne Shaheen sent a letter to the Department of Homeland Security (DHS) acting Secretary Elaine Duke and Director of National Intelligence Dan Coats, urging the U.S. government to declassify information about Kaspersky products.
In October this year, the U.S. NSA contractor came under scanner, whose personal computer was equipped with Kaspersky anti-virus software and confidential details were shared with the Russian company. The unidentified NSA contractor had reportedly downloaded a cache of classified information from his workplace, even though he was aware of the consequences that moving such a classified and confidential data without approval is not only against NSA policy, but it also falls under criminal offence.
Kaspersky Lab repeatedly denied that it has any unethical ties to any government and said it would not help a government with cyber espionage or offensive cyber efforts. It also highlighted that more than 85% of its revenue comes from outside Russia. It maintains that it has no connection with Russian intelligence but it is registered with the Federal Security Service.
To restore people's and government's trust again, Kaspersky on October 23 allowed to have his company's source code audited independently by internationally recognized independent authorities in the first quarter of 2018. As part of comprehensive transparency initiative, the firm plans to open three transparency centers across the U.S., Europe and Asia by 2020.
According to Wall Street Journal, it was reported earlier this month that hackers working for the Russian government appeared to have targeted an NSA worker by using Kaspersky software to identify classified files in 2015.
The New York Times reported on October 10 that Israeli officials reported the operation to the United States after they hacked into Kaspersky's network.
Following allegations Russian hackers interfered in 2016 U.S. elections, the DHS had banned the Kaspersky Lab software in September 2017, citing concerns the company may be linked to the Kremlin and Russian spy agencies.