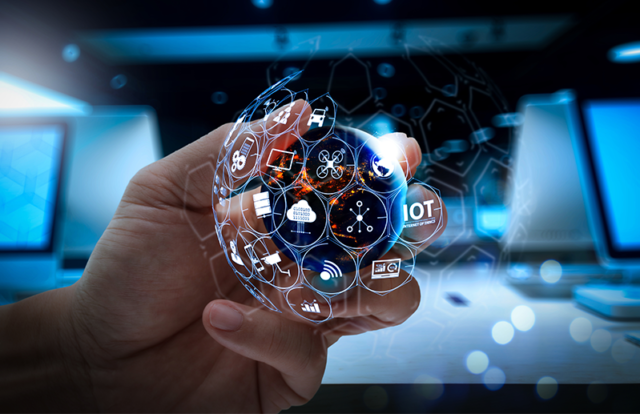 The explosion of IoT technologies incited users and organizations to swiftly adopt IoT devices to enhance process control and boost productivity. The rise of connected devices has transformed the way users' data is processed and stored. Since IoT devices are smart devices and often interact with other devices over the internet, the personal information they collect makes them vulnerable to various security risks.
By Rudra Srinivas, Senior Feature Writer, CISO MAG
Other Side of the Coin
In addition to the ease of technological advancements, the proliferation of connected IoT devices also introduced new kinds of remote attacks causing severe damage to critical digital infrastructure.  A remote hacker can monitor a smart house or break into an organization's network by exploiting the unpatched vulnerabilities in the connected systems.
According to a survey, 84% of organizations have deployed IoT devices on their corporate networks, and more than 50% don't maintain the necessary security measures beyond default passwords. Cybercriminals often rely on IoT connections to compromise network systems and steal personal information. Unpatched vulnerabilities and manufacturing defects in connected devices become a gateway for threat actors to penetrate corporate networks.
Common IoT Attacks
While there are various security incidents reported on IoT networks, the most common IoT attacks include:
1. Eavesdropping
An attacker could monitor targeted networks and steal personal data by exploiting security loopholes and weak connections between IoT devices and the server. Recently, security experts have disclosed a vulnerability present in over 83 million IoT devices that could allow attackers to eavesdrop on live video and audio streams and take over control of the vulnerable devices.  Earlier, the researchers also found a novel side-channel attacking technique that allows eavesdroppers to spy on conversations happening in a room from a nearby location by watching a light bulb hanging in that room.
2. Privilege Escalation Attack
A privilege escalation attack involves obtaining unauthorized access of privileges or elevated rights by a malicious insider or an external attacker.  In privilege escalation attacks, threat actors exploit privilege escalation vulnerabilities such as unpatched bugs in the system, misconfiguration, or inadequate access controls.
3. Brute-Force Attack
Most IoT device users keep the default or easy-to-remember passwords, allowing brute-force attackers to access the targeted IoT connections quickly. In brute-force attacks, threat actors guess passwords using dictionaries or common word combinations to penetrate IoT networks. Enabling robust authentication procedures like two-factor authentication (2FA), multi-factor authentication (MFA), and zero-trust models can mitigate brute-force attacks.
Conclusion
The capabilities of IoT technology continue to evolve, but IoT devices can't be completely secure. Since IoT devices are not built to detect and mitigate potential cyberthreats, they could pose a serious risk to organizations unless they aren't adequately secured.
About the Author:

Rudra Srinivas is a Senior Feature Writer and part of the editorial team at CISO MAG. He writes news and feature stories on cybersecurity trends.       

More from Rudra.