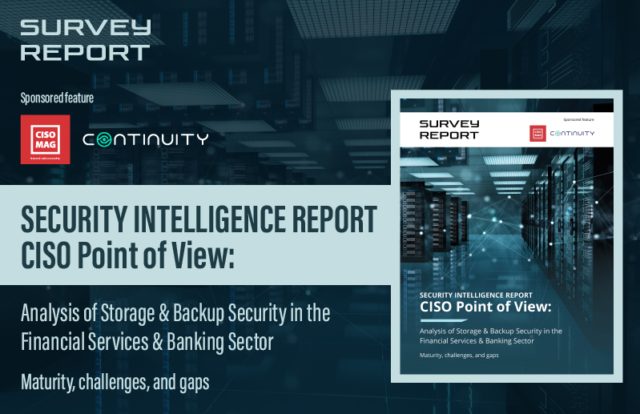 Cyber-protected storage has been gaining more attention with all the news around data storage hacks, ransomware attacks, and immutable storage erased in the banking and financial services sector. In the security architecture, the storage and backup environment act as the last line of defense. The fact that so many victims eventually choose to pay the ransom gives rise to serious concerns about the market's storage and backup security maturity.
 SPONSORED CONTENT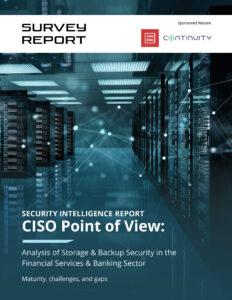 Fueled by the expansive media coverage and dramatic financial repercussions of data-centered crimes, organizations, vendors, and regulators alike are in a race to identify and close the gap. Intending to address this gap, a collaborated effort between CISO MAG and Continuity™ produced a structured survey to analyze the market maturity, challenges, and gaps. Conducted between June and August of 2021, the analysis of responses by banking and financial service experts revealed that very little work had been done to address the need for storage security.
Some of the key findings from the survey are:
More than two-thirds of the respondents believe an attack on their storage environment will have a 'significant' or 'catastrophic impact.
Almost 60% of the respondents are not confident in their ability to recover from a ransomware attack.
The significance of securing storage and backup systems is widely recognized by Infosec and GRC teams alike. Over two-thirds of the respondents mentioned it had been addressed explicitly in recent external audits.
And yet, storage and backup systems are the two lowest focus areas of organizations' vulnerability management programs.
Continuously changing priorities, organizational silos, and lack of skilled personnel were chosen to be the most prominent challenges to achieving practical storage and backup security.
To view the complete analysis and reportage, hit the download button now!