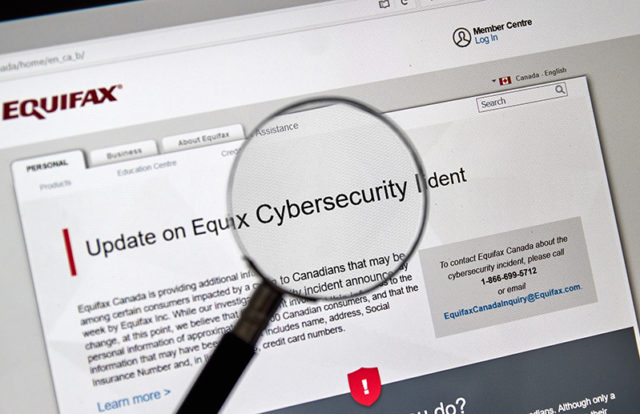 Equifax Inc. which is still recuperating after an enormous data breach that affected 145.5 million of its customers, is yet to schedule its first quarterly results report.
Equifax generally schedules its report by mid of every month but this time, it hasn't announced a date to report its third-quarter earnings and management's first conference call with Wall Street analysts.
As per a report published in Reuters, Equifax has to release its results by November 9 otherwise it will have to seek an extension from the U.S. Securities and Exchange Commission. SEC gives large companies 40 days after the close of a quarter to report their financials to investors.
Equifax's shares crashed about 24 percent from September 7, the day it disclosed the massive breach to consumers and investors.
According to Thomson Reuters data, "the average analyst price target on the stock is now $124.62, down from $153.25 before the breach. Still, 11 of the 15 analysts who cover the company have a 'buy' or 'strong buy' recommendation on the stock".
The cyber attack that took place between May and July of this year compromised personal data including customers' names, social security numbers, addresses, credit card numbers, and other financial details that could be used by criminals to steal identities for financial gain.
Shortly after the hack, San Francisco Superior Court sued the credit reporting firm for failing to protect the personal data of 15 million Californian residents. The investigation into one of the worst cyber attack in history is underway. The hack took a major toll on Equifax as had to lose a fraud prevention contract worth $7.25 million with the Internal Revenue Service that it had been awarded on September 29.