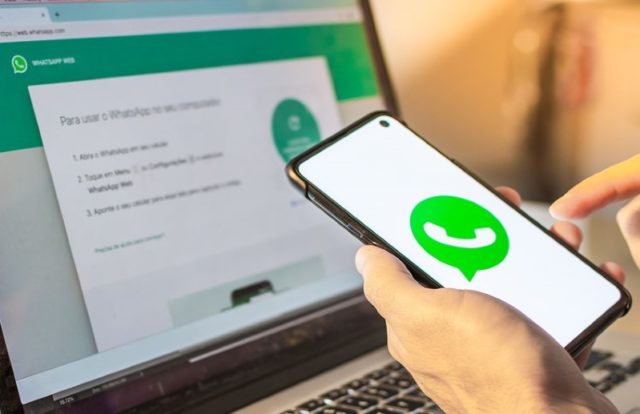 WhatsApp has been feeling the heat of governments and its users for quite some time now. Be it for the "discriminatory policy" labeled by the Indian Government or the vulnerability that made WhatsApp account takeover possible, it has been in the news for all the wrong reasons. However, it has now decided to work towards a much-needed and highly appreciated offering – password-protected, encrypted chat backups for Google Drive and iCloud.
What is Encrypted WhatsApp Chat Backup
At the moment, this unique feature is still under development and there is no official feature release date made available by WhatsApp, said WABetaInfo who first broke the news on Twitter.
As previously announced, @WhatsApp is working on cloud backups encryption.

The chat database and media will be safe from unauthorized access when using a password. The password is private and it's not sent to WhatsApp.
It will be available in a future build for iOS and Android. pic.twitter.com/Lp06PaECBX

— WABetaInfo (@WABetaInfo) March 8, 2021
WhatsApp provides its users two options of performing chat backup and chat history, first is on the device itself and the second is on cloud storage like Google Drive for Android devices and iCloud for iPhone and Apple devices. WhatsApp already has End-to-End (E2E) encryption for their chat feature. However, the chat backups stored on cloud storage were not encrypted. Considering how privacy and security have now become the center of all discussions – especially post their new privacy policies issuance, which had been deferred by three months citing rumors and misinformation issues – WhatsApp seems keen on covering this base at the earliest to avoid more flak.
According to the screenshots shared by WABetaInfo on Twitter, it seems like the user will be required to enter their phone number to confirm password protection for their backups. However, there is a catch in this, because if any user forgets the password, WhatsApp does not give any "Forgot Password" link. This means it will simply not allow any user to access or restore the backup data if they do not remember the password.
So, memorize this password thoroughly, else there will be no backup to your WhatsApp chats available. We also recommend a password vault app like Norton Lifelock.
Related News:

WhatsApp vs Signal vs Telegram: Which is More Viable and Secure?

Indian Government Asks WhatsApp to Withdraw its "Discriminatory" Policy

This Vulnerability made WhatsApp and Telegram Account Takeover Possible: Check Point