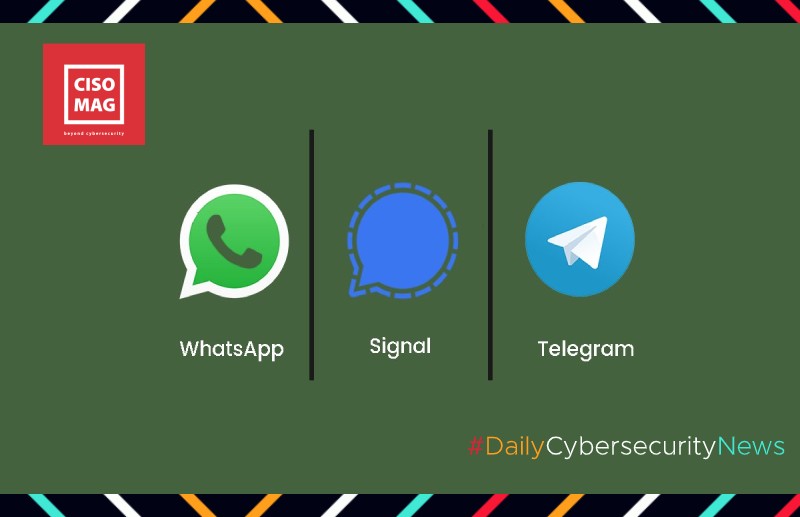 WhatsApp recently introduced an updated privacy policy, which mandates all users to share their data with its parent company Facebook. As per the ominous-sounding notification, users failing to accept the updated privacy policy will no longer be allowed to enjoy the services of the platform from February 8, 2021. In simpler words, they will be forced to uninstall the app if they fail to accept the policy changes.
Experts, including privacy pundits and governments, have raised concerns with WhatsApp's stubbornness towards the new privacy policy.
WhatsApp vs Signal vs Telegram
It is a known fact that "one person's loss is another person's gain," and this seems to be completely true in the current scenario. WhatsApp has nearly 200 million users that span across the globe. However, its latest move has forced most of them to rethink whether sharing data with Facebook is necessary. Confused and perplexed, users are seeking alternatives for WhatsApp. Given the number of options available on Android's Google Play and Apple's App Store, the competition is tough. But this race has two frontrunners fighting it out for the top spot: Signal and Telegram.
Let us have a look at the best possible alternatives for a secured messaging application.
Here's a comparison between WhatsApp, Telegram and Signal pic.twitter.com/E1cpZSWGDF

— Mike Butcher (@mikebutcher) January 7, 2021
The Winner: Experts Recommend Signal
Currently touted as the best WhatsApp alternative, Signal has been ordained by the experts for its polished security features. It is run by a non-profit led by Moxie Marlinspike, an American cryptographer and the current CEO of the company. The app was developed by the Signal Foundation and Signal Messenger, whose co-founder, Brian Acton, also happens to be the former WhatsApp co-founder.
 Security Features 
Developed by Marlinspike, Signal has end-to-end (e2e) encryption based on the Signal protocol. Thus, no third-party or even Signal's developers can read its users' messages.
It has an open-source protocol, which means there is transparency.
It does not support third-party backups like storing in Google Drive or iCloud storage. All data is stored locally on the device itself. Your chat history is lost if you lose and/or change your device.
You can make an app used by many millions of people that has no data…Cool chart by @forbes & @UKZak 🙈🙊🙉 https://t.co/gWFqyIeoZ3 pic.twitter.com/Unngddaq5M

— Signal (@signalapp) January 5, 2021
Signal also supports other basic security features like screen lock, fingerprint unlock, and an incognito keyboard option that does not store your typed words in the auto-suggest.
 Our Verdict 
Signal has been recommended by privacy experts, known personalities like Elon Musk and, by well-known whistleblower Edward Snowden, mainly because of three reasons:
End-to-end encryption.
No third-party and cloud storage of backups.
Complete user privacy. As per the privacy header of Signal in the App store, it does not collect any user data.
Use Signal

— Elon Musk (@elonmusk) January 7, 2021
Telegram – An Older Yet Unique War Horse
Telegram is another app that has been around for quite some time now. Learning from WhatsApp's mistakes, it has bettered itself over time and has slowly gained popularity providing certain features that even WhatsApp lacks. With Telegram, users can send large files up to 1.5GB, add up to 200,000 users in a single group, and so on.
 Security Features 
Telegram also has end-to-end (e2e) encryption, but it is available only for "Secret Chats" and all types of Calls (voice, video, and group).
Instead of e2e encryption, it has distributed cross-jurisdictional encrypted cloud storage, which the Telegram CEO, Pavel Durov says, "is much more protected."
Chat Backups are synced only with Telegram Cloud.
Although it has a host of security features, there is a downside to Telegram. It collects users' data, including name, phone number, contacts, and user ID. It is tagged under PII and could be a problem in case of a future breach.
 Our Verdict 
Telegram is popular among the masses mainly because of its ability to accommodate 200,000 users in a single group at a given time. Apart from that, it surprisingly provides e2e encryption for one-on-one and group video calls, which is a rarity. However, it does collect users' PII, and thus, if you are ready for a trade-off in exchange for the additional feature that it provides, nothing like it.
Closing Notes
Amid the chaos surrounding the WhatsApp data privacy policy and data sharing with Facebook, the former has issued another notification on Twitter to clear the air.
We want to address some rumors and be 100% clear we continue to protect your private messages with end-to-end encryption. pic.twitter.com/6qDnzQ98MP

— WhatsApp (@WhatsApp) January 12, 2021
The issuance clearly states that neither WhatsApp nor Facebook can "see your private messages or hear your calls," but how true could this be? Would users be convinced?  Will this be a start to the end of WhatsApp? Or will the tech giant pull through this crisis and emerge yet again? All we can do is sit back and wait; maybe better answers are waiting to be found. If not, then as experts suggested, we always have something to fall back on: Signal and Telegram.
Related News:

WhatsApp Discloses Six Bugs in its First Security Advisory

WhatsApp rolls out Biometric Security Lock for Android Devices
---
 About the Author 

Mihir Bagwe is a Tech Writer and part of the editorial team at CISO MAG. He writes news features, technical blogs, and conducts interviews on latest cybersecurity technologies.