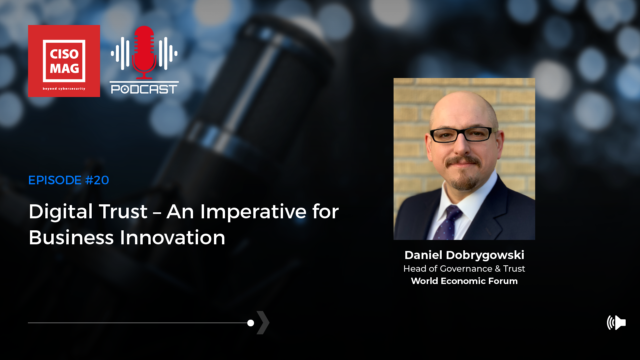 Coming out of the cybersecurity, privacy, and data ethics fields, Digital Trust is becoming a requirement for doing business in the modern, hyperconnected world.
There is a significant trust deficit – people are increasingly saying that they don't trust science or technology (and especially not technology focused companies) to improve their lives.
A global survey by PwC in 2020 found that people have concerns about security and privacy, but often feel trapped with their service providers due to a lack of trusted alternatives. Consumers want trusted alternatives, with 83% wanting control over their data and 85% wishing for companies they can trust with their data. Given a trustworthy option, consumers would not only change providers but are also willing to pay for more enhanced security.
In order to build back trust in technology and in technology innovators and developers, we need to focus on building more trustworthy technology. That includes focusing on cybersecurity at the beginning, but also on being transparent about our uses of tech and making sure they adhere to the values of users and citizens.That's why the World Economic Forum launched a new initiative on Digital Trust.
The World Economic Forum's Digital Trust initiative was established to create a global consensus among stakeholders on what Digital Trust means. Digital Trust is part of the Forum's Centre for Cybersecurity Platform.
In this episode Daniel Dobrygowski, Head of Governance & Trust, World Economic Forum explains what Digital Trust means in the context of business and why it is so important for business innovation.
Consumers are losing their faith in businesses as they sell their personal data to marketers. More consumers are mistrusting technology, for instance, connected technology in smart homes. And this is highlighted in The World Economic Forum's State of the Connected World 2020 report. Big tech companies can track consumers closely and have a deep understanding about consumer habits, preferences and behaviors. It's also about lapses in security that are leading to data leaks. Dobrygowski talks about the governance required to reaffirm consumer confidence in both, business and technology.
An attorney and educator with two decades of experience at the intersection of technology, civil rights, law, and policy, Dobrygowski came to the Forum as a Global Leadership Fellow and was one of the founding staff of the Forum's Centre for Cybersecurity. Previously, he practiced law with international firms in San Francisco and Washington, DC in the areas of antitrust, consumer protection, IP, and privacy. He conducts research and publishes in the fields of cybersecurity & resilience, digital trust, election protection, internet rights, and corporate governance.
Daniel holds an MPA from Harvard University's Kennedy School of Government, a JD from the University of California, Berkeley, School of Law, and a BA from the Johns Hopkins University. He sits on the board of the Cyber Risk Institute and has been recognized by the NACD as one of the most influential leaders in the corporate governance community.
---
Also see: