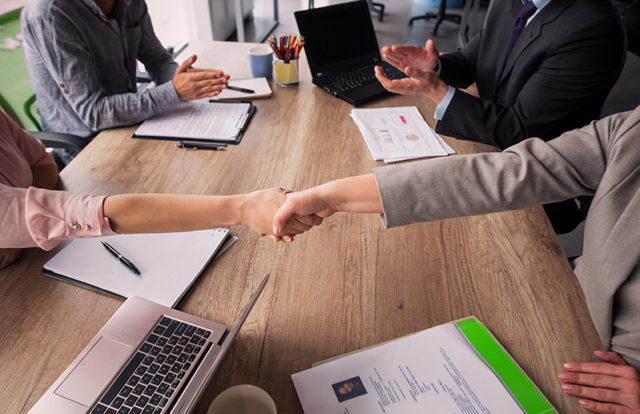 Moody's Corporation recently announced that it has collaborated with the cybersecurity think tank and company creation platform Team8 to establish a global standard for evaluating and assessing cyber risk for enterprises. Moody's is an American based financial corporation providing credit ratings, research, tools, and analysis that help for transparent and integrated financial markets.
The new joint venture will integrate Moody's experience in measuring risk with Team8's expertise in cybersecurity technologies and unique access to cyber talent. The venture will focus on the development of innovative methods and technologies that effectively measure and analyze cyber risks facing in financial markets.
Founded by ex-leaders of Israel's military intelligence Unit 8200, Team8 develops companies that address cybersecurity issues. In the process of creating advanced cybersecurity solutions/startups, Team8 partners with other security firms who later become their clients.
According to Team8's company-building model, the chief information officers and engineers from its corporate partners are involved in the creation of the cybersecurity companies. So far, Team8 created eight cybersecurity startups in which four startups are working in stealth mode.
The joint venture will be led by Derek Vadala, the Chief Executive Officer at Moody's. "The combination of Team8's industry-leading knowledge and experience in cybersecurity and Moody's expertise in analyzing and quantifying financial risk allows for the creation of a unique capability to serve as a standard for cyber risk assessment," said Derek Vadala.
"There is a real necessity in the marketplace for an efficient, objective and independent assessment mechanism to assess the cyber posture of companies around the world. We are excited to embark on this journey with Moody's and are confident that together we can establish a first-of-its-kind global standard for evaluating the complex cyber risk facing enterprises," said Nadav Zafrir, the Co-Founder and CEO of Team8.
Team8 recently announced that it has raised $85 million investment to create eight cybersecurity startups last year. The investment round was led by Walmart, Airbus, SoftBank, Moody's, Dimension Data, Munich Re, and Scotiabank along with the existing investors Cisco Investments, Nokia, and Microsoft's venture arm M12.
"The commitment from our new partners illustrates the significance of our work to galvanize digital transformation across all industries," said Team8 CEO Nadav Zafrir in a statement. "The synergy and insight from leaders in retail, aerospace, insurance, financial services and technology combined with our unrivalled attacker perspective and data expertise at Team8 will enable companies to adopt new data-driven methods of working, ensuring they can retain their competitive advantage and thrive, in spite of cyber threats."