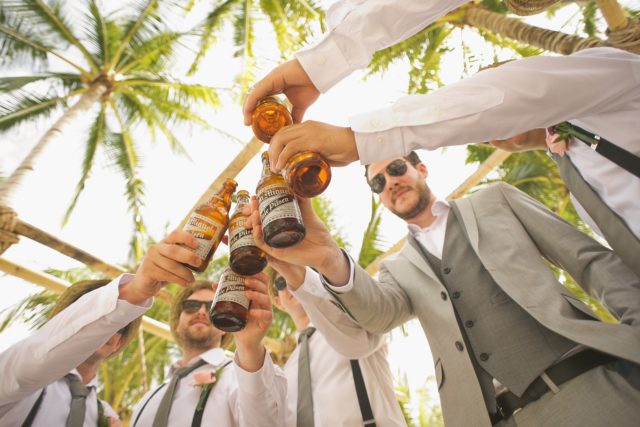 Anheuser-Busch InBev (AB InBev), a popular beer maker, recently announced that it's opening a cybersecurity unit in Israel to protect itself from the evolving cyber threats.
The Tel Aviv-based company makes over 400 different brands of beer including Budweiser, Corona, Stella Artois, Beck's. Hoegaarden, and Leffe. The new cybersecurity unit is focused on online security and threat detection, according to AB InBev.
Luis Veronesi, the Vice President of global security and compliance at AB InBev, stated the new cybersecurity hub is aimed to protect itself online and defend against hackers. The company is already facing cyber-attacks that are either attempting to disrupt operations or force the company to pay ransomware, according to Veronesi.
"With increasing digitalization, we have to be prepared to defend against anything coming. The cybersecurity office is located in Tel Aviv and will be fully-focused on discovering potential attacks against the company before they happen as well as analyzing any threats," Luis Veronesi said in a media statement.
As a leader in cybersecurity, Israel witnessed many of the world's largest companies opening cybersecurity centers in Israel or acquired Israel's security firms to strengthen their cybersecurity posture.
Recently, the U.S.-based gaming and computer graphics firm Nvidia Corp. announced the acquisition of Israel's chip designer Mellanox Technologies Ltd for $6.8 billion to boost its data center and artificial intelligence business. Along with providing gaming chips, Nvidia also offers processors to speed up artificial intelligence tasks like teaching servers that recognize images. The latest acquisition will unite NVIDIA's computing platform and Mellanox's end-to-end security solutions to become a major cloud service provider and computer maker.
Earlier, the Israel government-owned defense technology company, Rafael, established a cybersecurity center to strengthen its railway network system, according to a news agency. The new cybersecurity operations center (CSOC), to be operated by Israel Railways' cyber unit, is worth $8.25 million and located in the city of Lod in central Israel.
The new cybersecurity center aids in developing measures to strengthen the information security structure of the railway network systems. According to the rail authorities, around 10 million attempts intended to compromise the railway network information and insert malicious content are blocked every month.