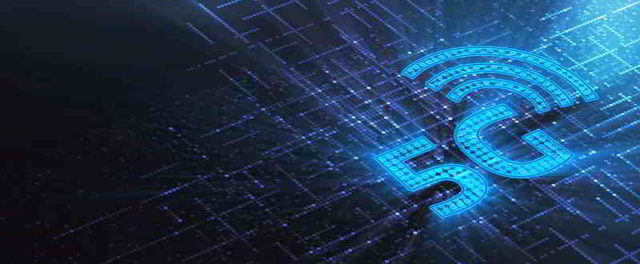 While 5G technology is taking the world by storm with its incredible high speeds and low latency, several organizations have their own set of concerns around the cybersecurity risks related to 5G adoption. A new poll by Deloitte indicates that 76.4% of professionals at organizations that currently use 5G and 80.7% of professionals at organizations that plan to adopt 5G in the year ahead, say that their organizations are apprehensive of 5G cybersecurity.
"The U.S. 5G bandwidth availability has expanded and accelerated considerably in recent months, offering competitive advantages technologically, financially and otherwise to early adopters," said Wendy Frank, Deloitte Risk & Financial Advisory Cyber 5G leader and principal, Deloitte & Touche LLP, in a release.  "Of course, with all the technological advancement 5G enables, the cyberthreat landscape and attack surface areas expand considerably.  Working proactively to mitigate cybersecurity risks posed by 5G adoption is the hallmark of a well-designed program."
The key concerns differ for organizations and employees with 5G and without 5G. For professionals who are already using 5G technologies in their companies, the main concern is the talent gap. Nearly 30.1% of professionals felt appropriately skilled security professionals will be needed for implementation, maintenance, and operations in a 5G environment. While for companies that are still in the planning phase for 5G adoption, data is their primary concern (26.8%) followed by data mismanagement risks – and third parties (24.3%).
"For organizations leveraging 5G, cyber risk will mount quickly if challenges — like a lack sophisticated encryption, decentralized operations or security monitoring functioning to the detriment of performance speeds – are not resolved," Frank said. "Securing the vastly expanded threat landscape resulting from 5G adoption will demand two equally important efforts:  getting the right talent in place or upskilled; and, leveraging artificial intelligence and machine learning to automate areas like security policy configuration, compliance monitoring and threat and vulnerability detection."
The COVID-19 pandemic also had an impact on the adoption of 5G technology. While 32.2% of organizations currently using 5G increased its adoption speed, 21.8% of those at organizations planning to adopt 5G decreased adoption speed.
"The faster movement of data, the creation of new types of data and the ability to develop countless new IoT devices through 5G networks will disrupt most industries.  But, just as with pandemic disruption, leading programs are working to keep security at the fore of 5G adoption," Frank concluded.
All in all, the booming 5G tech is gradually shaping up to be the mainstay of digital economies going forward. When there is so much at stake, governments and service providers need to make sure the network deployment is flawless in terms of security. Cybercriminals will undoubtedly look for ways to compromise the emerging communication protocols and thereby orchestrate massive data breaches. The concerns escalate considering the tightening connection between 5G and ubiquitous cloud computing. Read More…