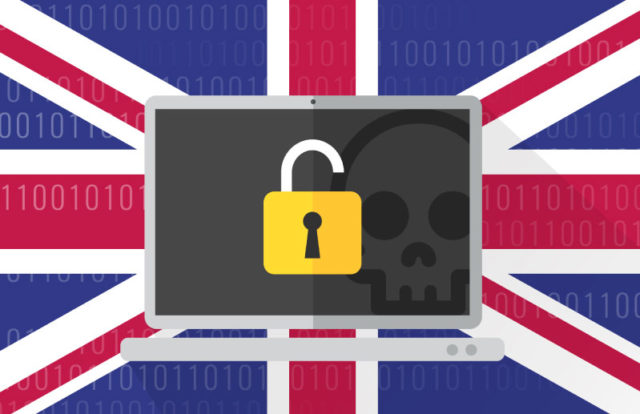 Small businesses in the United Kingdom are the victims of repeated cyber-attacks with around 10,000 attacks occurring every day, according to the Federation of Small Businesses (FSB).
The FSB is a UK-based organization that represents small and medium-sized businesses in the country. FSB stated, in its survey of more than 1,100 smaller firms, that one in five small firms in the UK accepted that it had been the victim of a data breach in the last two years.
The survey also highlighted that more than seven million individual attacks are reported over the same period, which is 9,741 attacks a day.
The annual cost incurred by the firms due to the attacks is estimated to be £4.5 billion and the average cost of an individual attack is valued at £1,300, according to the report.
The study specified that companies based in the North West, South East, and West Midlands suffer the most cyber-attacks —  530,000 small firms reported phishing attacks; 374,000 firms reported malware incidences; there were 301,000 fraudulent payment requests, and 260,000 firms suffered ransomware attacks.
Commenting on the scenario, the FSB Policy & Advocacy Chairman Martin McTague said, "These findings demonstrate the sheer scale of the dangers faced by small firms every day in the digital arena. The issue of business crime is overlooked too often – even more so of late in this climate of sustained political uncertainty and inaction. Meaningful steps must be taken to safeguard our small firms and by extension the wider."
The mid-market businesses in the UK have lost around £30 billion ($37 billion) in the past 12 months due to security breaches. A research from business and financial adviser Grant Thornton UK LLP discovered that cyber-attacks are a present danger for businesses in the UK. The research report, named Cyber Security – the Board Report, stated that businesses are not prepared to manage cyber risks.
Grant Thornton stated they surveyed over 500 UK mid-market companies, in which half of them reported losses of up to 10 percent of their income over cyberattacks. The research revealed that 63 percent of the companies don't have a cybersecurity team. Only 36 percent stated that they've provided cybersecurity training to their employees. And more than half of the businesses (59%) don't have a cyber incident action plan, according to the research.