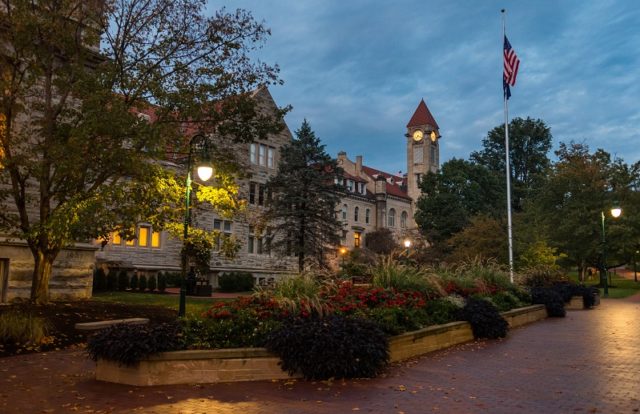 With an aim to enhance the cybersecurity posture of the state, Indiana University has announced the launch of a new Cybersecurity Clinic.
The University stated the new clinic will serve as a cybersecurity hub for training and address security issues encountered by governments, businesses, and individuals. The Clinic also helps not-for-profit organizations and small businesses better manage cyber-attacks, protect intellectual property, and improve data privacy.
The new cybersecurity clinic, worth of $340,000, will work along with students from across the university, including the Kelley School of Business, the Maurer School of Law, and the School of Informatics, Computing, and Engineering.
"As Indiana continues to establish a strategic framework of cybersecurity initiatives, we're committed to taking an all-hands-on-deck approach that combines the cyber expertise and leadership of our universities, research centers and businesses," said Dave Roberts, chief innovation officer at the Indiana Economic Development Corp. "We're excited to contribute to the launch of the new IU Cybersecurity Clinic, which will offer next-generation training and real-world experience for Hoosier students while assisting organizations in instilling an array of cybersecurity best practices and expanding Indiana's cybersecurity professional workforce that will be integral to powering our economy into the 21st century."
Three Universities in the United States have recently disclosed data breach incidents that exposed personally identifiable information of students and working staff. The three universities, Graceland University, Oregon State University, and Missouri Southern State University, stated that unknown intruders made unauthorized access to some of their employees' email accounts.
The exposed information included, students' full name, social security number, date of birth, address, telephone number, email address, parents/children, salary information, and financial aid information for enrollment.
The students and employees whose personal information was potentially stolen or accessed in the incident have been notified. The security professionals at the universities clarified that no evidence has been found of the impacted personal information being stolen or used in a malicious manner.
Recently, the Australian National University discovered a major data breach that affected students' and University's sensitive information. According to the University's Vice-Chancellor Brian Schmidt, unknown cybercriminals attacked University's systems and accessed personal information late in 2018, which was recently discovered by the University authorities on May 17, 2019. It's believed that the hackers had unauthorized access to 19 years of significant amounts of information related to personal staff, students, and visitors.