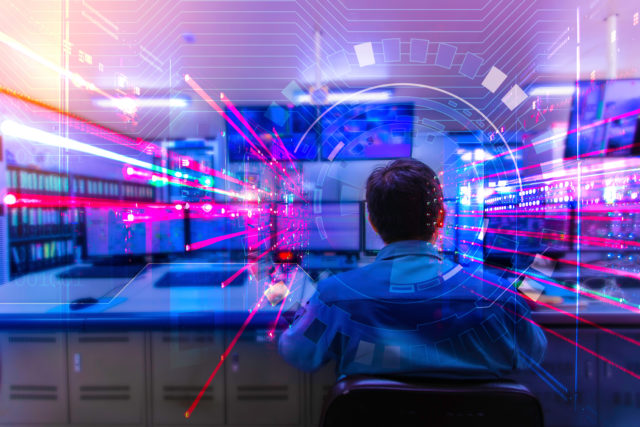 The talent crunch in the cybersecurity industry is by now a known fact globally. The issue is far more serious in under-developed countries. A report last year stated that a lack of skilled and qualified cybersecurity workforce meant a sweeping majority of West African banks were left vulnerable to cyberattacks including bank card fraud, phishing, intrusions, etc. However, a new study from Trend Micro suggests that it is not just the staffing shortage, but an overwhelming number of security alerts are equally responsible for the stress and fatigue of SOC and IT teams in organizations.
↑

in Security Alert Volumes =

↑

in Emotional Stress
Work and stress are always interlinked, and this is quite evident in Trend Micro's study too. A striking majority of 70% of respondents complained that their personal lives were being emotionally impacted by their work of managing IT threat alerts. This is further proven by the fact that 51% of the surveyed individuals feel their team is being overwhelmed by the volume of alerts and another 55% admit that they are no more entirely confident about prioritizing and responding to these alerts.
These findings are corroborated by a recent Forrester study, which found that "security teams are heavily understaffed when it comes to incident response, even as they face more attacks. Security operations centers (SOCs) need a more effective method of detection and response; thus, XDR takes a dramatically different approach to other tools on the market today."
This fatigue caused by the high volume of alerts leaves many SOC managers irritable with friends and family and work, forcing them to:
Turn off alerts or walk away from their computer (43% do so occasionally or frequently)
Hope someone else from the team steps up (50%)
Ignore what is coming in entirely (40%)
Of all surveyed respondents, 74% said that they are already dealing with a breach or expecting one within the year. Given the estimated average cost per breach of $235,000, the consequences of such actions could be disastrous and need immediate attention.
Bharat Mistry, Technical Director for Trend Micro, said, "SOC team members play a crucial role on the cyber frontline, managing and responding to threat alerts to keep their organizations safe from potentially catastrophic breaches. But as this research shows, that pressure sometimes comes at an enormous personal cost. To avoid losing their best people to burnout, organizations must look to more sophisticated threat detection and response platforms that can intelligently correlate and prioritize alerts. This will not only improve overall protection but also enhance analyst productivity and job satisfaction levels."
Related News:

NCSAM: Hybrid Workforce and its Cybersecurity Implications

Use SOC 2 Examinations to Keep Your Security Program in "Chek"