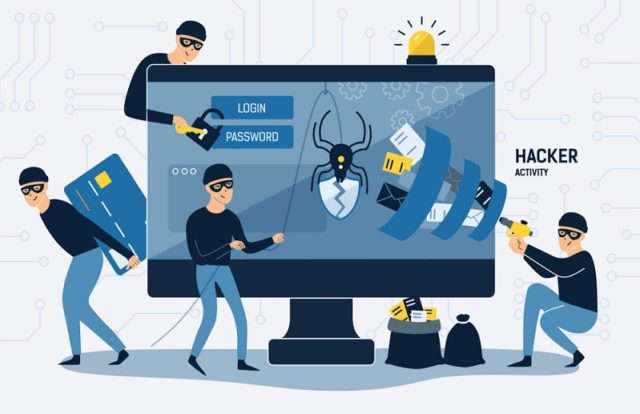 Dataprotect, a Morocco-based information security company, examined the cybersecurity stance of 148 banks against various cyberattacks from the eight UEMOA (Translated: West African Economic and Monetary Union) member countries and three Central African countries, including Gabon, the Congo and the Democratic Republic of Congo. They also conducted a survey in the same region titled, "Banking Fraud in sub-Saharan Africa," which saw a participation of nearly 21 banks directly and indirectly.
In the analysis report, Dataprotect states that the  estimated cost of cybercrime in Africa is €3.5 billion (approximately US$3.87 billion), compared to €528 billion (US$585 billion) worldwide. However, Africa still falls short in handling cybersecurity challenges. The analysis highlights that the lack of skilled and qualified workforce and lesser investments in cybersecurity has made West African banks vulnerable to cyberattacks including bank card fraud, phishing, intrusions, etc.
Types of Cyberattacks in Numbers: Survey
Nearly 85 percent of the banking institutions surveyed, accepted that they had already fallen victim to at least one cyberattack resulting in losses, while some faced recurrent attacks.
30 percent of these cyberattacks involved bank card fraud.
One-third of the attacks involved phishing.
Ranked third in the list, cyberattacks accounted for 24 percent of all cases, which includes viruses and intrusions affecting information systems in core banking services.
In addition to these cyberattacks, the banks are also impacted by information leakage, identity theft, money transfer fraud and fake check scams.
The average estimated losses of the banks reporting cyberattacks is €770,000 (approximately US$852,350), over the past few years, while the average cost of each computer infection due to malware costs companies €9,000 (approximately US$9,963). 85 percent of the banks surveyed by Dataprotect said, they annually invested at least €500,000 (approximately US$553,475) to address cybersecurity threats, while 50 percent reported an annual investment between €100,000 and €500,000 (approximately between US$110,695 and US$553,475).
Past Hacking Efforts in Africa
Earlier, Symantec stated that it had detected four distinct hacking campaigns targeted against financial firms in Africa. The first cyberattack started in mid-2017 and infected computers with a malware known as NanoCore (Trojan.Nancrat). The second type of cyberattack began in late 2017, in which cybercriminals used malicious PowerShell scripts and credential-stealing tool Mimikatz (Hacktool.Mimikatz) to exploit their targets.
The third cyberattack was targeted at banks in Ivory Coast using a malware called Remote Manipulator System RAT (Backdoor.Gussdoor), alongside Mimikatz and two custom Remote Desktop Protocol (RDP) tools. The fourth cyberattack started in December 2018. The intruders used a malware known as Imminent Monitor RAT (Infostealer.Hawket) to attack banks in Ivory Coast. Symantec stated that all the four attacks were discovered through alerts generated by its Targeted Attack Analytics (TAA), which uses artificial intelligence to analyze and spot targeted attacks.