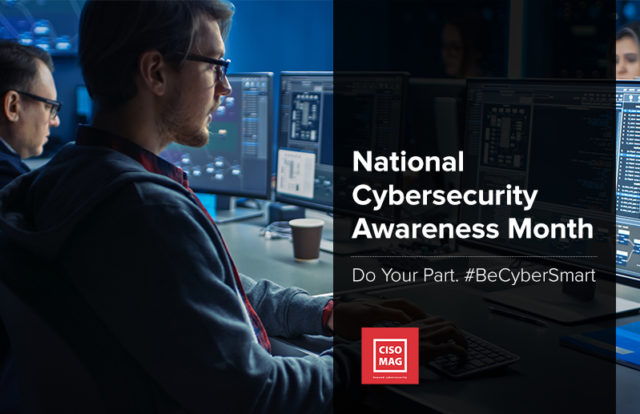 In an interview at the TIME100 Honorees: Visions for the Future event, Alphabet CEO Sundar Pichai said "We firmly believe that in-person, being together, having a sense of community is super important when you have to solve hard problems and create something new so we don't see that changing. But we do think we need to create more flexibility and more hybrid models." It is safe to say that the pandemic has changed the workforce for good, and a hybrid model— a blend of both remote and in-office methods of working, will eventually take precedence. But the security of a hybrid model is still a far cry. During this year's National Cybersecurity Awareness Month, let us look at how the changing workforce dynamics will change cybersecurity for good.
In its 17th year, National Cybersecurity Awareness Month (NCSAM) continues to work towards raising awareness about the importance of cybersecurity globally, ensuring that every nation has the required resources to be safer and more secure online. With this year's theme as 'Do Your Part. #BeCyberSmart', each one of us needs to cooperate and work towards a cybercrime free world.

– Anil Bhasin, regional vice president, India & SAARC, Palo Alto Networks.
Cybersecurity has become a critical part of our lives, especially with the COVID-19 pandemic forcing us to accept the new normal, its importance has risen more than ever, everywhere: in organizations irrespective of its size, government offices to the individual home user."
According to a study by cybersecurity firm Tessian, half of all the organizations experienced cybersecurity incidents during the remote working period. In its research titled, "Securing the Future of Hybrid Working," Tessian also noted that phishing remained the most prevalent threat facing employees working remotely. The study also noted that working in an office five days a week will be "a thing of the past." According to the majority of IT leaders surveyed, three-quarters of IT decision-makers (75%) believed the future of work will be "remote" or "hybrid" — where employees choose to split their time between working in the office and anywhere else they'd like. The study also found that most employees prefer hybrid working environments, with just 11% exclusively preferring office work.
Tim Sadler, CEO and Co-Founder of Tessian noted, "While remote working was an option for some employees pre-pandemic, and while some companies are more familiar with flexible working arrangements, not all employees got to experience it because of scheduling and business demands which meant they still needed to physically be in the office. Now, the majority of office workers are working from home. And it's going to be hard for businesses to justify why their workers need to come into the office every day of the week, post-pandemic."
Sleepless Nights for IT Leaders
Tessian also derived the findings from its previous survey titled "The Psychology of Human Error," where it revealed that 43% of employees had made mistakes that led to security incidents, in turn jeopardizing the organization's cybersecurity. Due to this trend, IT leaders now (from the current research) fear employees' unsafe data practices could compromise their company's security and lead to more data breaches and phishing attacks.
The "Securing the Future of Hybrid Working" study also revealed that 43% of security incidents that occurred between March and July 2020 were caused by malicious insiders and over a quarter of businesses (27%) experienced more security breaches caused by insider threats during this period, compared to the five months before the pandemic. It also revealed a 25% increase in the number of employees attempts to exfiltrate data to unauthorized email accounts between March to July 2020, compared to the five months prior.