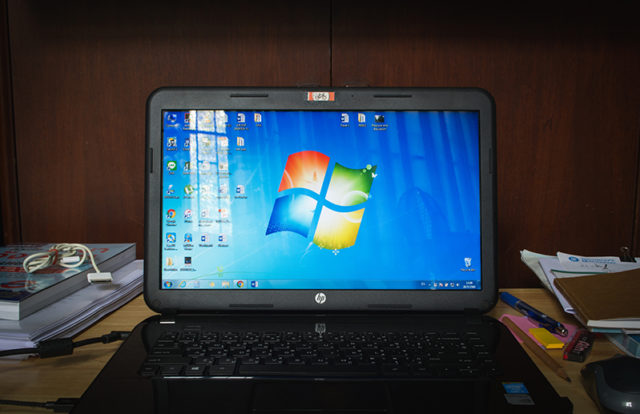 Microsoft has introduced a new security chip, "Pluton," to its Windows PCs. The chip-to-cloud security technology, which  has already been used in Xbox and the Azure Sphere IoT security solution, aims to incorporate hardware and software security to avert cyberattack techniques and breaches.
What's Different with Microsoft Pluton?
For the past 10 years and more, Windows PCs have been using the Trusted Platform Module (TPM) to store encryption keys and metrics that confirm the system's integrity. However, the data is left exposed while passing through the communication channel (which is typically a Bus interface) between the TPM and the CPU. This could be fatal if the attacker has physical access to the system.
Microsoft's Pluton chip aims to address this issue by storing the encryption keys and other critical data within the chip/processor itself. It means that with the implementation of Pluton, the need of a communication channel will be negated by building security directly into the CPU.
Related News:
Talking about the usefulness and the difference that Pluton will bring to the fore, Microsoft explained, "Windows PCs using the Pluton architecture will first emulate a TPM that works with the existing TPM specifications and APIs which will allow customers to immediately benefit from enhanced security for Windows features that rely on TPMs like BitLocker and System Guard. Windows devices with Pluton will use the Pluton security processor to protect credentials, user identities, encryption keys, and personal data. None of this information can be removed from Pluton even if an attacker has installed malware or has complete physical possession of the PC."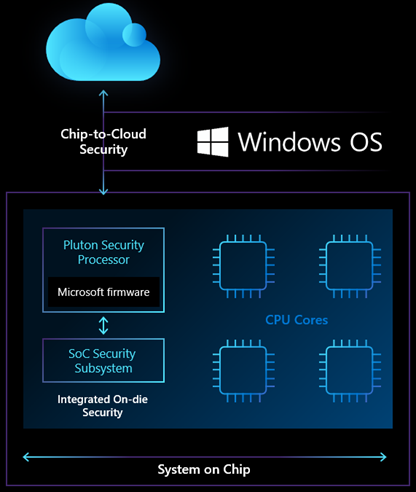 Pluton also provides the unique Secure Hardware Cryptography Key (SHACK) technology that helps ensure keys are never exposed outside of the protected hardware, even to the Pluton firmware itself, providing an unprecedented level of security for Windows customers.

– Microsoft
Microsoft Partners for Chip-to-Cloud Security Integration
Microsoft is still uncertain about the timeline of releasing the Pluton chip to its end-users. However, they have already found efficient partners in Intel, AMD, and Qualcomm Technologies, who can potentially develop and integrate these chips with their future Windows PCs in record time.
Jason Thomas, head of product security, AMD said, "AMD and Microsoft have been closely partnering to develop and continuously improve processor-based security solutions, beginning with the Xbox One console and now in the PC. We design and build our products with security in mind and bringing Microsoft's Pluton technology to the chip level will enhance the already strong security capabilities of our processors."
Related News:

Japan, Canada and U.K. Welcome Google's Security Key Called "Titan"