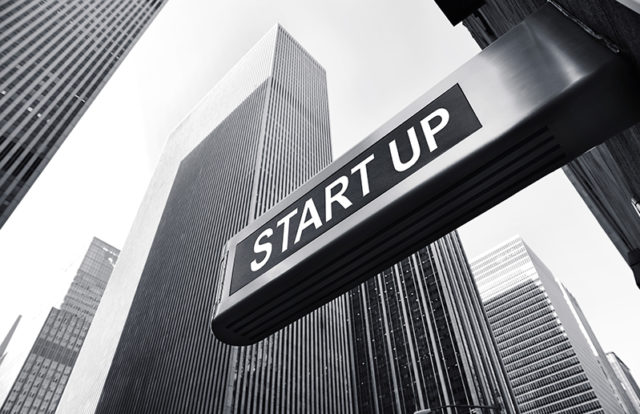 India's Ministry of Electronics & Information Technology (MeitY) and Data Security Council of India (DSCI) today launched the Cyber Security Grand Challenge, which will award INR 3.2 crore (approximately US$451,754), to promote a culture of innovation and entrepreneurship in the cybersecurity startup ecosystem. It was formally launched by Ajay Sawhney, Secretary, MeitY and registrations are now open.
A press release issued to the media today stated: "MeitY invites Startups and budding entrepreneurs who comply with the start-up definition as defined by DIPP at http://startupindia.gov.in to participate in the Grand Challenge. Individuals who are not yet registered can register as a startup and participate. A unique feature, the IPR of the product being developed as part of the challenge will be owned by the respective startup. DSCI will be administering the Grand Challenge and the whole process will run for nine months under various stages."
Details about the challenge
Under Grand Challenge, participants need to create solutions around six defined Problem Statement areas which include: Microservices, IoT, Biometrics, Hardware Security, etc. In the Idea stage, 12 shortlisted teams will receive INR 5 Lakh each (approximately US$7,000) and six teams will receive INR 10 Lakh each (approximately US$14,000) in the MVP stage. Multiple mentorship workshops will be conducted to guide the participants throughout the grand challenge. The winning team with the best judged solution will receive a grand prize of INR 1 Crore (approximately US$141,362) whereas 1st runner up and 2nd runner up will receive INR 60 Lakh (approximately US$84,766) and INR 40 Lakh (approximately US$56,500) respectively.
More information about the challenge and registrations can be submitted at: https://innovate.mygov.in/cyber-security-grand-challenge/
Launching the challenge, Ajay Sawhney, Secretary, MeitY, said, "The Grand Challenge is a first of its kind initiative encouraging cybersecurity entrepreneurs to innovate and develop solutions for critical cybersecurity problems and demonstrate capabilities. It is an opportunity to gain mentorship and guidance under the best cybersecurity experts. Start-ups will receive intensive mentoring on various aspects such as technology, building global solutions, go to market strategy, etc."
Dr. Gulshan Rai, Former National Cybersecurity Coordinator, Govt. of India, said, "This initiative of Ministry of Electronics & IT and DSCI will have a far-reaching constructive impact on innovation and indigenous technology creation to suit the need of the country when one looks at it from the larger perspective of entrepreneurship and national security. My congratulations for the successful launch of Grand Challenge and putting up strong problem statements that can cater to solutions in cybersecurity."
Rama Vedashree, CEO, DSCI, said, "We are proud to partner with the Ministry of Electronics & Information Technology to conceptualize and launch the Cyber Security Grand Challenge, which endeavors to solve critical cybersecurity problems and give impetus to innovation and entrepreneurship in the Indian Cybersecurity Start-up ecosystem. We had the privilege of working with the Government and Industry to curate compelling problems statements and orchestrate a first-of-its-kind Grand Challenge." 
Data Security Council of India (DSCI) is a premier industry body on data protection in India, set up by NASSCOM, committed to making cyberspace safe, secure and trusted by establishing best practices, standards and initiatives in cybersecurity and privacy. DSCI brings together governments and their agencies, industry sectors including IT-BPM, BFSI, Telecom, industry associations, data protection authorities and think tanks for public advocacy, thought leadership, capacity building and outreach initiatives.