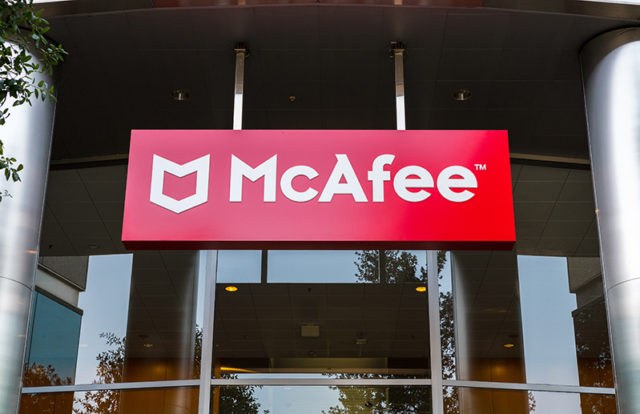 The device-to-cloud cybersecurity company McAfee recently announced its collaboration with Amazon Web Services (AWS) to offer cloud-based security solutions. As per the alliance, McAfee announced its Database Security for Amazon Relational Database Service (Amazon RDS). McAfee stated its new security product delivers real-time visibility into all database activities and offers monitoring services to prevent sophisticated attacks.
The new alliance allows the users to benefit from real-time protection for database workloads migrated to Amazon RDS while monitoring databases. McAfee claims that its newly designed Database Security platform is a highly scalable software solution that monitors the Database Management System.
Commenting on the new partnership Anand Ramanathan, the vice president of enterprise products at McAfee, said, "We universally hear from our broad customer base that they need to fortify their cloud database deployments with strong security tools, like how McAfee has always done with on-premises databases. By working with AWS, we are helping to facilitate our customers' cloud journeys by pairing the security pedigree of McAfee with Amazon RDS. AWS customers can now gain access to McAfee Database Security to add an additional layer of security and rapidly implement critical workflows."
"We're delighted to see the launch of McAfee Database Security for Amazon RDS, providing enterprises the ability to continue their journey to the cloud with an additional layer of security," said Sailesh Krishnamurthy, General Manager, Aurora, MySQL, and MariaDB, Amazon Web Services, Inc. "Customers using Amazon RDS will now be able to automate time-consuming tasks so they are free to focus on the performance, availability, and compatibility of their applications."
A recent research from McAfee revealed that around 61 percent of the security professionals have experienced serious data breaches in their current organization. The research dubbed Grand Theft Data II – The Drivers and Shifting State of Data Breaches exposed that organizations are still struggling to fully secure their digital assets and protect against breaches.
The research also stated that cybercriminals are using sophisticated methods to steal organizations' sensitive cyber information, including data and intellectual properties. According to the study, the regular methods used by cybercriminals to exfiltrate data are database leaks, cloud applications, and removable USB drives. The public disclosure of data breach incidents resulted the organizations in financial repercussions and damage to the brand and reputation.
In December 2018, a similar research from McAfee revealed that the cybercriminals are generating 480 new threats per minute. In its report, "McAfee Labs Threats Report: December 2018," McAfee highlighted the IoT malware increased to 73 percent, while the cryptocurrency mining malware was up to 71 percent in the third quarter of 2018.
The McAfee Advanced Threat Research team has noticed a shift in dark web platforms. Several individual sellers have moved away from large markets and have opened their own specific marketplaces. Further, the McAfee stated the mobile malware declined by 24% and new threats ranged from fake mobile applications to mobile banking Trojans.