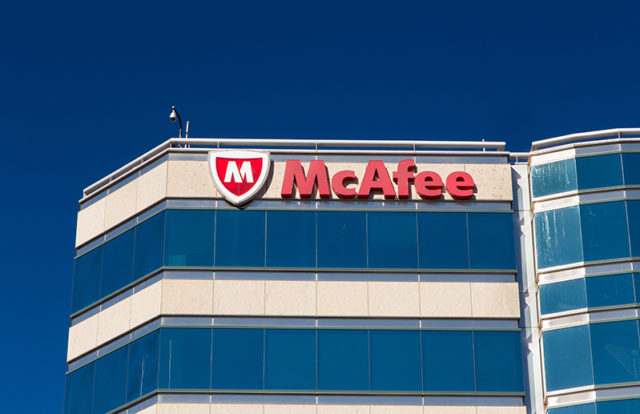 A recent research from the cybersecurity company McAfee revealed that around 61 percent of the security professionals have experienced serious data breaches in their current organization. The research dubbed Grand Theft Data II – The Drivers and Shifting State of Data Breaches exposed that organizations are still struggling to fully secure their digital assets and protect against breaches.
The research by McAfee also stated that cybercriminals are using sophisticated methods to steal organizations' sensitive cyber information, including data and intellectual properties. According to the study, the regular methods used by cybercriminals to exfiltrate data are database leaks, cloud applications, and removable USB drives. The public disclosure of data breach incidents resulted the organizations in financial repercussions and damage to the brand and reputation.
"Threats have evolved and will continue to become even more sophisticated," said Candace Worley, vice president and chief technical strategist at McAfee. "Organizations need to augment security measures by implementing a culture of security and emphasizing that all employees are part of an organization's security posture, not just the IT team. To stay ahead of threats, it is critical companies provide a holistic approach to improving security process by not only utilizing an integrated security solution but also practicing good security hygiene."
In December 2018, a similar research from McAfee revealed that the cybercriminals are generating 480 new threats per minute. In its report, "McAfee Labs Threats Report: December 2018," McAfee highlighted the IoT malware increased to 73 percent, while the cryptocurrency mining malware was up to 71 percent in the third quarter of 2018.
The McAfee Advanced Threat Research team has noticed a shift in dark web platforms. Several individual sellers have moved away from large markets and have opened their own specific marketplaces. Further, the McAfee stated the mobile malware declined by 24% and new threats ranged from fake mobile applications to mobile banking Trojans. According to the report, the fake apps exfiltrated data, including location details, contact list, and listening to phone calls. McAfee evaluates the state of the cyber threat landscape based on its research, investigative analysis, and threat data gathered by the McAfee Global Threat Intelligence cloud each quarter.