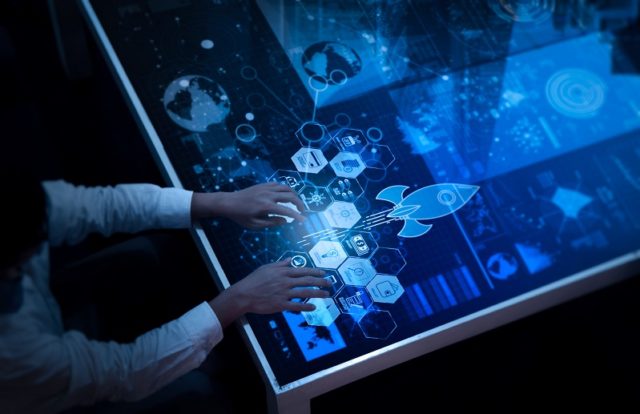 Indian startups Seconize and Blue Phish are expanding to Singapore market through Innovation Cybersecurity Ecosystem at BLOCK71 (ICE71), a Singapore-based cybersecurity entrepreneur hub, and have also been in talks with several investors in the city-state. The companies received roughly US$22,000 each and were among 10 startups that got funding through the ICE71 Accelerator program. Other companies hailed from Singapore, Turkey, Vietnam, the UK, and the US.
Seconize, one among the Indian companies has already set up its office in Singapore for expansion in the APAC region and has already been supported by Singapore telecom giant Singtel and National University of Singapore (NUS) Enterprise. The company specializes in mitigating cyber risks through its continuous predictive risk intelligence product.
Chetan Anand, CEO and co-founder of Seconize, at the program highlighted that each cyber attacks cost businesses as much as $4 million while stressing on the fact that Seconize's proof of concept has been tried out by a large Indian enterprise. The company has also been recognized by the Data Security Council of India.
Blue Phish was the second Indian startup that received funding at the accelerator program. The company provides an online platform of e-learning modules to drive cybersecurity awareness and play a part in reducing the number of cyber attacks that – 95% of the time – are caused due to human error. Founded by Narinder Kaur Bual and Sindhu Nair the company also trains the workforce in cybersecurity awareness.
ICE71 is a collaboration between Singtel Innov8 and NUS Enterprise, the entrepreneurial arm of the National University of Singapore (NUS). Singtel Innov8 chief executive officer Edgar Hardless, said, "Increasingly, enterprises and governments need to work more closely with startups to address the frequency, scale, and sophistication of cyber-threats globally. By bringing together these promising startups and connecting them with leading investors, enterprises and government agencies, we aim to accelerate their growth to the next stage.
"This strengthens Singapore's cyber-security ecosystem and positions the country as the leading regional cyber-security hub. This also creates a conducive environment for the roll-out of new and innovative technologies which can power Singapore's Smart Nation goals."
Earlier, Europe's intellectual property firm Zacco has acquired Lakhshya Cybersecurity Labs, India-based cybersecurity research and consulting services company for an undisclosed amount. The acquisition is part of Zacco's plan of expanding its presence in the South Asian market.
"India is today a global hub for advanced digital technology. Lakhshya is adding unique expertise to our current R&D centre in Bengaluru," said Mats Boström, CEO, Zacco Group. "In the digitalised world, cybercrime and digital threats are unfortunately an increasing challenge for many organisations and individuals. Data, algorithms and all types of digital technology are today significant intellectual property and strategic assets," said Bostrom.