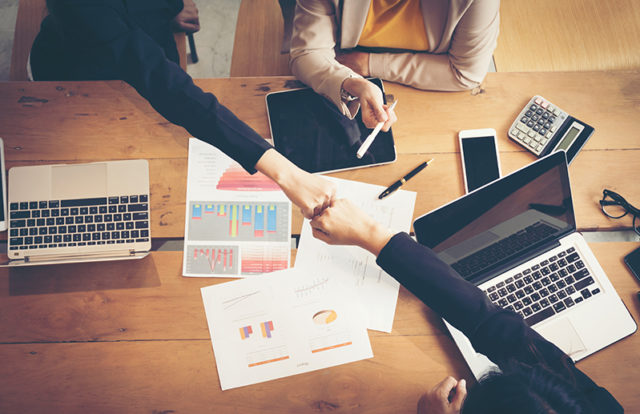 Bringing the technical expertise of both public and private organizations will help mitigate security gaps and boost the overall cybersecurity posture in the country. In an effort to resolve the cybersecurity challenges posed by the nation's critical infrastructure, the U.K. government has launched the National Cyber Security Centre (NCSC) Startups initiative.
NCSC for Startups
NCSC for Startups is a cyber accelerator program that involves onboarding cybersecurity startup companies for technical collaboration and better outcomes. The new initiative is a cooperation between the NCSC and Plexal, with additional partnerships with CyNam, Deloitte, Hub8, and QA.
NCSC for Startups will aid new firms with established cybersecurity solutions, which are looking to expand their reach into new markets and support the NCSC's mission to make the U.K.'s digital space secure. The initiative will also:
Shape technical challenges to focus on areas of interest
Work together and directly with startup companies to influence their products
Provide technical leadership and influence to encourage the growing cyber eco-system
The NCSC has selected five cybersecurity innovators to work with the U.K.'s cybersecurity experts to address the most prevalent cyberthreats in the country. The first five startups are:
PORGiESOFT – The EdTech startup offers cyber fraud detection services for enterprise employees
Exalens – Provides inexpensive threat detection services
Enclave – Helps organizations in creating Zero Trust overlay networks
Meterian – Provides a sustainable line of defense for apps that use open-source software
Rebellion Defense – Leverages AI to defend national security systems against threats like ransomware
The selected startups will receive direct support from the NCSC's experts and Plexal's cyber innovation team to obtain wider technical and commercial opportunities with the industry partners across the U.K.'s cybersecurity ecosystem.
Commenting on the new initiative, Chris Ensor, NCSC Deputy Director for Cyber Growth, said, "The U.K. has a thriving cybersecurity industry. Finding great ideas that can help protect all areas of society is a key part of our mission and we look forward to collaborating with more startups as the program rolls on."
"The NCSC understands the U.K.'s cybersecurity challenges better than anyone, and the opportunity for innovative startups to benefit from its world-class insight and expertise is unique. Combined with Plexal's extensive track record in supporting startups to become market leaders, NCSC For Startups will help companies address some of the most challenging security problems facing the government, businesses, and society now and in the future," said Saj Huq, Director of Innovation at Plexal.