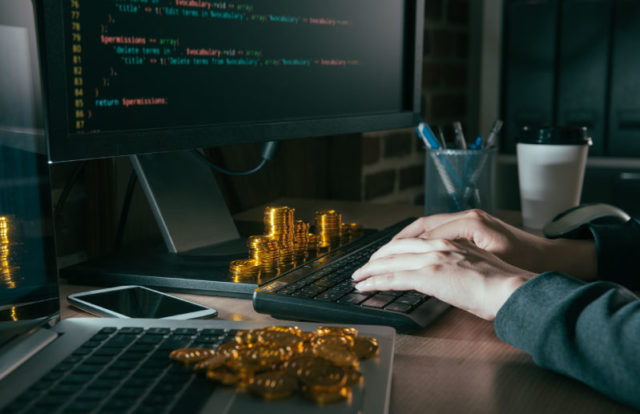 A strong password habit of a fraudster is keeping the German prosecutors at bay. According to a report, the German police have seized over 50 million euros (US$60 million) worth of Bitcoin from a scammer, who has been sentenced to jail for installing malware on other computer systems to mine cryptocurrency. However, the officials couldn't unlock his crypto wallet as the attacker is not revealing the password.
🔊 Police seize $60 million of bitcoin. Now, where's the password? https://t.co/bYOd6PwQbl pic.twitter.com/6aUhj44yZ4

— Reuters (@Reuters) February 5, 2021
Cryptocurrency like Bitcoin is stored in a crypto wallet (digital wallet) with secure encryption. A crypto wallet does not store your digital coins; however, it holds a decryption key, which allows the user to trade cryptocurrency online. This decryption key is a digital identity for users of the cryptocurrency market, and anyone who gets hold of this key can perform fraudulent transactions or steal crypto coins from the wallet.
What's the password?
The scammer has not revealed the decryption key throughout his jail time and during the interrogation with the authorities. The police officials made multiple efforts to crack the wallet's password but failed. "We asked him, but he didn't say. Perhaps he doesn't know," said Sebastian Murer, a prosecutor in the Bavarian town of Kempten.
It seems that the culprit has taken the words "Never reveal your password to others" very seriously.
Cybercriminals often leverage Bitcoins to perform various fraudulent activities. Recently, Bitcoin rose to more than $12,000 in trading value, which is its highest level since August 2019. According to the "2019 Cryptocurrency Anti-Money Laundering (AML)" report from blockchain security firm CipherTrace, cryptocurrency crimes across the world hit over $4.3 billion in 2019. Cybercriminals robbed over $125 million in Ethereum, Bitcoin, and other digital currencies from different cryptocurrency exchanges in 2019.
Related Story:

How to Safeguard Your Cryptocurrency Wallet from Digital Exploits