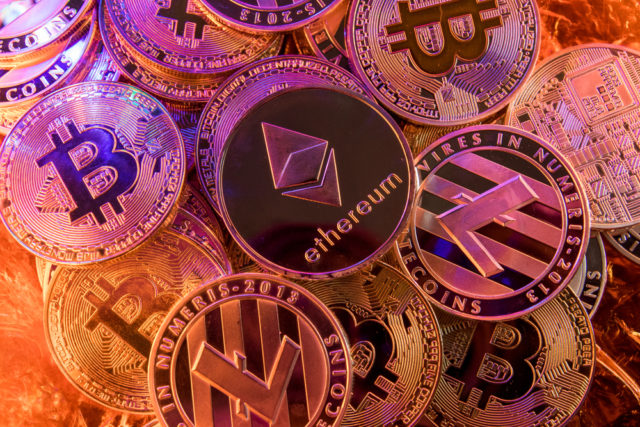 By Rudra Srinivas
Since the inception of cryptocurrency (Bitcoin) in 2009, there is a significant evolution of blockchain technology and a variety of challenges as well. Not only investors, but the unique features of cryptocurrency also attracted many eyeballs of cybercriminals.
Numerous hacks and heists were reported on cryptocurrencies, but the Mt. Gox hack claims to be the biggest cryptocurrency attack. It occurred in 2014 which resulted in a theft of around 850,000 bitcoins worth US$ 450 million. It would be a sum of around US$ 7 billion when compared at present rates.
According to a report from the blockchain forensics company CipherTrace, cryptocurrency investors lost US$ 4.4 Billion to digital currency attacks in the first nine months of 2019.
The listicle takes you to the notable cryptocurrency hacks occurred so far in 2019:
 1. Cryptopia
In what was dubbed as the first cryptocurrency hack of 2019, Cryptopia lost nearly 19,390 ETH tokens in the cyber-attack on January 13. Blockchain analytics firm Elementus tweeted that the hackers have cashed out US$ 3.2 million from the stolen tokens. "As of this morning, the hackers have liquidated US$ 3.2m in tokens, with the bulk of that going to Etherdelta," read the tweet.
According to reports, the hackers have been sending their loot to popular crypto exchanges with Bitbox, Binance, and Huobi seeing the most withdrawal volumes. It is estimated that out of the US$16 million stolen by hackers nearly US$ 900,000 has been withdrawn.
 2. Bithumb
South Korean exchange platform Bithumb once again made it to the headlines in 2019, after discovering a cyber-attack for the third time in the past three years.
In an official statement, Bithumb stated that on March 29, 2019, at around 10:15 p.m. the company detected abnormal withdrawals of its cryptocurrencies from its hot wallets. It's believed that attackers possibly made off with around 3 million EOS (worth US$ 13.4 million) and 20 million Ripple coins (XRP) worth US$ 6 million.
According to Bithumb, the first hack was happened in July 2017, when hackers stole US$ 7 million in Bitcoin and Ethereum, while the second incident took place in June 2018, when hackers stole 35 billion won (US$ 31 million).
3. Binance
Attackers stole over US$ 40 million worth of Bitcoin from the popular cryptocurrency exchange Binance. The Taiwanese company stated that it discovered the breach on May 7, 2019, at 17:15:24 (UTC), in which hackers illegally obtained over 7,000 Bitcoins by using a variety of attack methods, including phishing, viruses, and other attacks.
It's said that the intruders also accessed several user API keys, 2FA codes, and other information. Following the hack, the exchange suspended all the operations temporarily and assured that it will refund the affected customers in full.
Later in July this year, a research report from the Cybersecurity and Blockchain company Confirm stated that they've discovered certain signs indicating a possible start of transferring stolen funds to Fiat via different cryptocurrency exchanges.
4. BITpoint
July was a terrible month for Japanese exchange Bitpoint as it discovered an unauthorized withdrawal of US$ 32 million from its hot wallet in different cryptocurrencies targeting more than 50,000 users. The exchange stopped operating for a month due to the incident and reopened for business in August.
BITpoint held five cryptocurrencies in its hot wallet: Bitcoin, Bitcoin Cash, Ethereum, Litecoin, and Ripple. However, the company clarified that its cold wallet and cash holdings were not affected in the incident.
5. Coinmama
On February 15, 2019, Coinmama notified its users that it suffered a security breach which affected around 450,000 users' emails and hashed passwords. The company stated that unknown intruders compromised customer data and put it out for sale on a dark web registry.
The exchange revealed the compromised data belonged to users who registered until August 05, 2017. Coinmama also explained the security issue affected 30 companies and a total of 841 million user records.
6. Upbit
Upbit is the latest hacking victim in the list. The South Korean cryptocurrency exchange informed its customers that 342,000 in Ethereum (approximately US$ 49 million) had been stolen on November 27, 2019, from its hot wallet. Upbit said an abnormal transaction by intruders transferred the stolen Ethereum from its hot wallet to an unknown wallet address. The exchange suspended all its deposit and withdrawal services for two weeks.
All these hacks represent the massive risks that exchanges, and its users take with their cryptocurrency wallets.
And we do not know what the year 2020 will bring!
Rudra Srinivas is part of the editorial team at CISO MAG and writes on cybersecurity trends and news features.