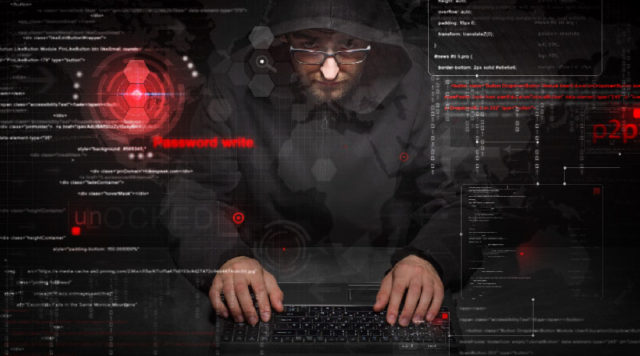 The more technology advances, the more sophisticated the methods that fraudsters employ to cheat people out of their hard-earned money. And it's only gotten worse since the onset of the COVID-19 pandemic, as more and more people get stuck inside their homes, unable to go out to get even their basic needs. The resulting increase in digital use means that hackers and scammers have a wider market to exploit, capitalizing on people's fears.
By Andriana Moskovska, Community Manager at TheHighCourt.co
In the world of cybersecurity, this kind of development is both a headache and a challenge. While the more common threats, such as malware, phishing emails, and weaponized websites are still there, more sophisticated forms of attacks are also cropping up, often exploiting people's fears.
The Usual Forms of Scams During COVID-19
Some of the most common forms of scams include those that disguise themselves as financial support from legit organizations. Many individuals have received fake government emails that offer grants amounting to thousands of dollars. These emails are notorious for containing links that enable scammers to steal personal and financial information.
Another modus operandi concerns health scams. This method employs phishing emails that inform recipients they have been in contact with a suspected COVID-19 case. Just like the financial support scams, this spurious claim often includes a link to fake websites that snatch important information or even compromise devices by infecting them with malware.
What's worse, with the imposition of restrictions and lockdowns and ensuing loneliness, people are even more susceptible to scams. Many have lost their jobs and are worried sick night and day about catching the virus. Scammers know this and have been taking advantage of the chaos.
Global fraud reports in 2020 ballooned to 50,176, amounting to losses that reached $154.8 million
This brings cybersecurity to the forefront of the issue, prompting many to assess and reconsider their strategies and policies.
So, how can individuals dodge cyber threats like internet scams?
Here's our quick guide.
Education is still the best defense
Most email providers have put safeguards in place to diminish spam and keep out suspicious emails. However, no matter how many safety precautions are put in place, scammers will still find a way to get into your inbox. That's why human intervention is still the key to thwarting scammers' advances. You should be aware and vigilant enough to recognize a phishing attack.
Cyber education is a long-term strategy that can help prepare individuals to spot malicious emails and know what to do about them. This is especially important to businesses and other remote-work organizations. They need to be able to deal with emerging threats at any given time. This could be done through phishing training, which allows employees to recognize phishing attacks and prevent them.
Securing network connections
There are basic steps to securing your network connections, and everyone must know and apply them. This often involves changing the network name and administrator credentials. But it would be even more effective if you know how to layout appropriate network encryptions. You should be careful about accessing public Wi-Fi, especially when network names can be spoofed.
For employers, having a clear policy on the flow of communication can go a long way. This includes setting out the accepted communication channels, such as work emails. They should know what kind of software and apps they could safely install, so the line of communication is safe and secure.
Preparing for the worst
A true cybersecurity professional knows that nothing is absolutely safe from a malicious threat. That is why it is important to review and update your cyber incident response, crisis management, and recovery plans.
This means you can easily access the equipment you need for testing and resetting in case of an attack. Backing up essential data to a secure site is of paramount importance, too.
There are also important questions you need to think about.
How do you report an attack? Will there still be a back-up channel of communication should devices get encrypted with ransomware?
It is also crucial to delegate responsibilities so that it will be easier to respond to a crisis.
Evolve with the times
As mentioned before, scammers are getting smarter by the day. The types of attack might be the same, but their tactics can change at the drop of a hat. So, cybersecurity should be at the core of IT and business planning instead of being considered as an afterthought. Recognizing the data, assets, and services that need protection is also vital.
But most crucial of all, there should be abreast of the latest cybersecurity developments If something no longer works, it's time to reconsider and reset. It is important to remain one step ahead of scammers and other cybercriminals.
Wrapping it up
Cybersecurity measures are more important than ever in an uncertain time when tensions and fears are high. And while scammers often find more sophisticated ways to deceive, they are by no means infallible. Recognizing their methods and putting safety precautions in place can go a long way in ensuring the safety and protection of both individuals and organizations.
While the world is still reeling from the continuous onslaught of COVID-19, scammers are not showing any signs of slowing down. They will persist. The best protection is to remain vigilant and always think that prevention is always better than cure.
---
About the Author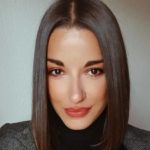 Andriana Moskovska is the Community Manager at TheHighCourt.co. With a passion to engage people in and out of the workplace, working for The High Court was right up her alley. She is also a writer and a contributor to CISO MAG. She has her expertise in cybersecurity, cyber law, IT and OT, and also presents cybersecurity industry analysis.
Disclaimer
Views expressed in this article are personal. The facts, opinions, and language in the article do not reflect the views of CISO MAG and CISO MAG does not assume any responsibility or liability for the same.