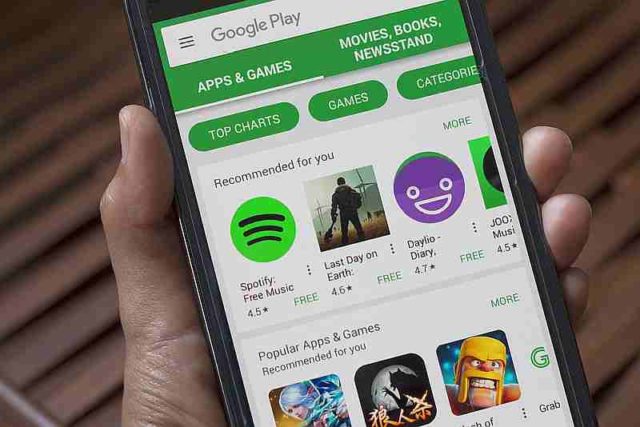 Avast, a provider of digital security and privacy products, disclosed a wave of malicious mobile applications in the Google Play Store targeting mobile gamers. These malicious apps, dubbed as "Fleeceware applications," lure users with various offerings like new skins, colorful wallpapers, or modifications for the game, but excessively charge users after the free trial. In particular, the attackers target gamers of the popular Minecraft video game.
Fleeceware apps have characteristics of overcharging users for functionality that is widely available in free or low-cost apps. It is said that these app developers are taking advantage of the free-trial period by charging an excessive amount from users when they do not cancel the subscription. Usually, these apps charge subscription charges between $30 per month or $9 per week after a three to seven-day trial period. It is also suspected that these apps bought fake five-star reviews to boost their ranking on the Play Store and used pay-per-install services to boost install counts to attract users.
Related Story: How to Spot Malicious or Fake Apps
Fleeceware apps cannot be removed by simply uninstalling it from the device. You need to cancel the subscription directly in the Play Store (Play Store → Menu in the upper left corner → Subscription).
Avast said it reported seven such apps to Google, which include: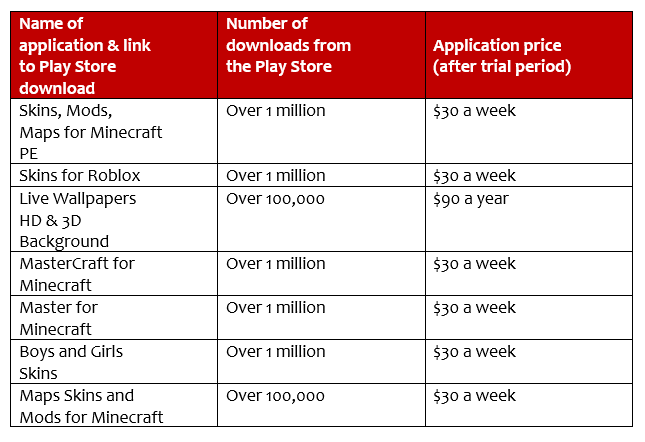 Ondrej David, malware analysis team lead at Avast, said, "Scams of this nature take advantage of those who don't always read the fine print details of every app they download. In this case, young children are particularly at risk because they may think they are innocently downloading a Minecraft accessory, but not understand or may not pay attention to the details of the service to which they are subscribing. We urge our customers to remain vigilant when downloading any app from unknown developers and to always carefully research user reviews and billing agreements before subscribing."
Related Stories: