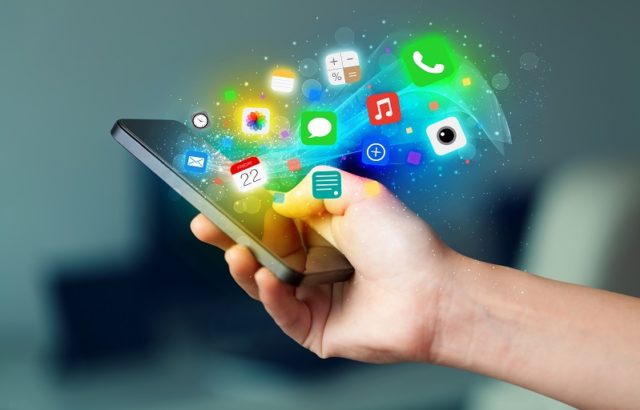 Software applications are no more limited to smartphones; the app ecosystem has expanded from mobiles to watches, laptops, and television. Whether it is Google Play Store or Apple's App Store, there are multiple apps available for  free download. However, most of these free apps come with several security risks.
By Rudra Srinivas, Feature Writer, CISO MAG
Even with multiple security checks and scans in place, several counterfeit and malicious apps remain undetected and make their way to the Play Store. In this article we will show you how to spot these malicious apps.
The Malicious Intent
Threat actors use imposter apps to perform various criminal activities like spreading malware, installing adware, stalking users' movements, or accessing personal information. Recently, digital security solutions provider Avast reported a 51% increase in the use of spying and stalking apps globally between March and June 2020, compared to the preceding months, January and February 2020.The FBI issued a warning about threat actors targeting users with fake banking apps to compromise bank accounts. In an official statement, the FBI stated that online and mobile banking apps witnessed a 50% surge in usage since the beginning of 2020.
How to Spot Fake Applications
We often find multiple apps on the Play Store with the same name. An alert user can detect these imposter apps with proper security checks before downloading these. Securing your devices is essential when it comes to protecting your data against malicious apps. Here are some ways to detect fake apps:
1. Check for Discrepancies in the App Icon
Threat actors always use the legitimate app icon to trick users into downloading them. Whenever we search for a particular app on the Play Store,  a list of the similar names and app icons appear, which also includes the counterfeit apps. Try to differentiate fake and legitimate apps by observing the app's icon. You will certainly find some inconsistencies between fake and genuine apps.
Recently, SonicWall researchers discovered several fake apps in India, which are named after the legitimate Aarogya Setu app, India's official COVID-19 app. It is observed that the malware operators used the same code for fake apps, by re-branding the icon and application name. The researchers stated that the copy is imperfect, the icon appears stretched and can be identified by comparing it with the legitimate app (as shown in the image below).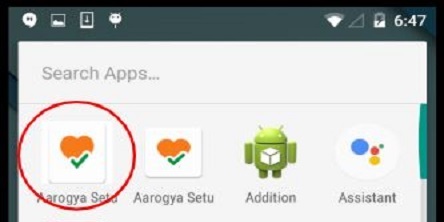 2. Observe App and its Developer's Name
Though multiple apps have same name and icon, they are unlikely to have the same developer's name. Fake apps usually have spelling mistakes in the app's name or in its description.  Double-check the app's name and its developer's name, and make sure they are spelled correctly.
3. Watch the Download Count
Popular apps like WhatsApp and Facebook will have a higher download count. Security experts stated that if an app has 5,000 or less downloads, it is perhaps the wrong listing and maybe it is a fake one. Look for the download numbers before downloading a popular app.
4. Screenshots and Reviews
Counterfeit apps have misspelled words and strange photos in screenshots. Reading app reviews will give you a fair idea of what users think about it. Usually, fake apps have fake reviews, but you may find legitimate reviews from users who already downloaded the app and realized it was fake. A quick look at the screenshots and reviews will help you find the legitimacy of the app.
5. App Publish/Update Date and Permissions
A new app from a popular company will have a "recent publish date" and for old apps have "updated on date". Imposter apps often have recent publish date. Look at the permissions that the app is asking for while installing. For instance, a third-party messaging app will ask for permission to access a user's phone book and contacts, but if it is asking unwanted permissions like access to the audio, camera, or more, you have reason to be suspicious.
How to Delete Fake Apps
If a user deletes a fake app from the device by simple uninstalling it (i.e. long pressing the icon and selecting 'Uninstall'), only the genuine app is removed, while the malicious app would still be available in the background of the device. The only way to remove the malicious apps is to remove it from Settings > apps > uninstall. After removing the malicious app, restart your phone, so all traces of it are completely removed from memory.
Don't Just Remove, Report!
Finding a fake app or deleting it after knowing about it is not enough. You need to report it to Google  so that it is removed permanently from the Play Store. Google delists thousands of malicious/fake apps from its Store every year. If you find a fake app, report it by selecting the "Flag as Inappropriate" option so that Google can review and remove it from the Play Store.
Conclusion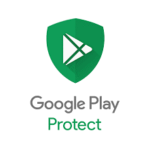 Be responsible and prevent others from suffering the consequences of the malicious app that you just experienced. And do stay alert when installing new apps.
When downloading an app from the Google Play store, look for the Verified by Play Protect or Google Play Protect logo. That's an assurance that the app has fulfilled Google's rigorous internal safety standards and protocols.  But it does not necessarily mean that the app is always secure, as there have been past instances of malicious apps having earned this label only to be taken off the store later after their true intentions became known.
About the Author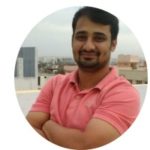 Rudra Srinivas is a Feature Writer and part of the editorial team at CISO MAG. He writes news and feature stories on cybersecurity trends.