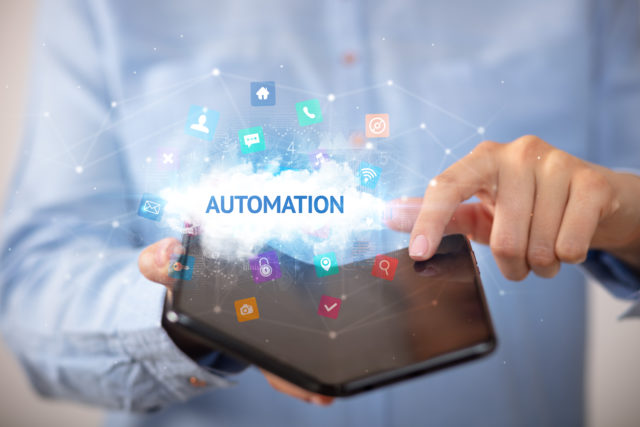 Cybercrime has gradually evolved into a thriving industry and is expected to inflict over $5 trillion worth of damages annually by 2021, making the prevention and detection of cyber vulnerabilities paramount. Persistent efforts by enterprises to combat and mitigate the risks arising out of cyberattacks have led to the convergence of AI and ML across the cybersecurity landscape, triggering the onset of automation practices. Cybersecurity automation is being hailed as the next big step in information security, attributed especially to the cumbersome endeavors required for manually managing cybersecurity policies. As multi-cloud environments push the boundaries of enterprise networks, cybersecurity automation will have an important role in preventing cybercriminals from gaining unfettered access to private data.
By Sachin Kasnale, Senior Research Analyst – Sustainable & Smart Technologies, Global Market Insights
Reports from cybersecurity experts and industry research have consistently highlighted the shortage of skilled IT security personnel. In 2019, it was estimated that over 40% of organizations lacked the required cybersecurity skills to improve their security posture. Ironically, this is also one of the biggest challenges while implementing cybersecurity automation, with only 30% of organizations featuring an in-house team capable enough to use security automation. One effective strategy for enterprises to overcome these challenges is to forgo universal automation and opt for specific requirements, which are those pain points where automation will benefit them the most. A few of such areas can be:
Integrating internal security data analytics with an external threat intelligence
Upgrading existing cybersecurity tools with automation functionalities
Basic remediation tasks should be automated on priority
One of the biggest potential areas of application for cybersecurity automation is vulnerability assessment. The global vulnerability assessment market is projected to exceed $10 billion by 2025, driven majorly by the need to identify, classify, and remediate vulnerabilities that attackers could exploit to access confidential data. However, as a greater number of devices are getting connected to the existing network, it becomes increasingly difficult for cybersecurity professionals to manage the network traffic while ensuring security. This is where cybersecurity automation can step in. It can effectively scan devices or apps in the existing network, detect vulnerabilities, and provide a detailed report that can be used to correct security threats proactively.
Another major trend making inroads into cybersecurity automation ecosystem is DevOps-based security automation. DevOps, which is a combination of various interrelated practices & tools to increase the speed of application development and delivery, can assist software development teams in testing the security of newly deployed code at a quicker pace compared to traditional software management processes. The newly committed code can be automatically tested for security vulnerabilities and faulty code can be instantaneously stopped from going into production. DevOps-based testing & development applications are witnessing a soaring rate of adoption, with estimates of the DevOps-based software testing industry exceeding $1.5 billion by 2025. DevOps will also provide a cultural shift of organizations with a more flexible, agile approach toward automation practices.
Cybersecurity exerts immense importance on achieving zero-day threat detection and malware protection. However, majority of enterprises are currently involved with issues, such as disparate security tools, manual management of processes, and an overwhelming amount of security data to be analyzed. It is worth noting that in 2019, enterprises in the U.S. took an average of over 200 days to detect a data breach and another 50 days to neutralize it. For every such breach that went undetected for over 100 days, the total damages inflicted were more than $8 million. This may seem as a major precursor to initiate a shift of enterprises toward cybersecurity automation. However, the implementation of AI and ML to achieve automation is still a challenging task. Enterprises must realize that implementation of cybersecurity automation will not yield them perfect results, there may also exist several false positives. Striking a balance between reducing false positives while not ignoring real threats requires large datasets and continuous training of ML models, which enterprises need to consistently upgrade and improve.
A plethora of cybersecurity tools & vendor sprawl is another intimidating issue while implementing cybersecurity automation. The complications in choosing an effective automation solution are further amplified by the prevailing trend of "best-in-breed" security strategy, where enterprises end up choosing the best possible vendor for each security requirement. While this may appear as the best go-to-strategy at the moment, its repercussions are felt later in the form of incompatibility between different solutions, lack of integration, and performance bottlenecks. The evolving cloud landscape also means that an increasing number of vendors & solutions needs to be evaluated. A few enterprises may find themselves lying on the other end of the spectrum marred by vendor lock-in issues. To address both the challenges, organizations need to embrace the open architecture culture and implement open platforms, which will offer them seamless integration with a broad gamut of third-party solutions and services.
The 10 most crucial steps while implementing a cybersecurity automation approach are:
Formulating the exact requirements for automation and selecting the right tool
Consistently monitoring the most vulnerable areas specific to the organization and developing automation policies around these areas
Enterprises must clearly understand their capabilities and opt for automation tools that address their most crucial pain points
Skills need to be upgraded. If the IT teams cannot function in sync with the evolving technology, the true value of automation cannot be realized.
Security experts are a valuable resource and must only be deployed for the most important of tasks
Data ingestion & analytics is a must. This data later serves as a foundation for improving automation ML models.
Once enterprises get a feel of using automation, they can design their own policies & rules to achieve the required actionable intelligence
Integration of ML across all threat prevention solutions
Ensuring that tools and solutions are always updated and deliver high uptime
Automation must not be underused or overused, and it is on the enterprises to achieve a middle ground.
About the Author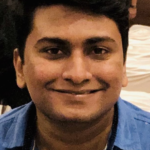 Sachin Kasnale is a Senior Research Analyst – Sustainable & Smart Technologies, Global Market Insights. He has over three years of experience in tracking emerging technology markets focusing on the evolution of the latest enterprise and telecom networking trends and their revenue impact on global and regional markets. Kasnale has an engineering degree in Computer Science and an MBA in marketing.
Disclaimer
CISO MAG did not evaluate/test the products mentioned in this article, nor does it endorse any of the claims made by the writer. The facts, opinions, and language in the article do not reflect the views of CISO MAG and CISO MAG does not assume any responsibility or liability for the same. CISO MAG does not guarantee the satisfactory performance of the products mentioned in this article.