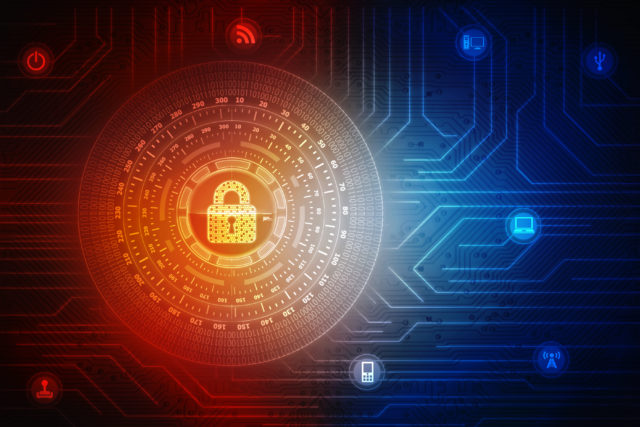 The worldwide COVID-19 pandemic has forced governments, organizations, and individuals to step up their capacities and make significant changes in how they work and live. And with that, the threat landscape has also evolved completely as cybercriminals continue to come up with newer techniques to exploit the global crisis in their social engineering strategies and attack people. Remote working, as well as distance learning have become a norm resulting in people spending more time online, which also opens doors to security risks.
By Dr. Moataz Binali, Vice President for Middle East & North Africa, Trend Micro
Cybercrime Outlook
During Q1 2020, Trend Micro discovered and blocked over 9,773 COVID-19 related cyber-attacks, in the Gulf region alone. These include 8,984 email spam attacks, the 4th-highest in Asia; 772 URL attacks, the 6th-highest in Asia; and 17 malware threats detected. Moreover, globally, our researchers observed a 220x spike in spam, and a 260% increase in malicious URL hits. .
It is also worth stating that Security Predictions for 2020 released last year, flagged that home offices and other remote-working setups will redefine supply chain attacks. Hence, decision makers will have to be wary of risks introduced by work-from-home arrangements and internet connected home devices that blur the lines in enterprise security. These increasingly sophisticated attacks will extend business email and process compromise well past simple redirection of funds or malware infection. Thus, the employee's home environment can become a launch point for supply chain attacks.  
As such, it is important that all those in a cybersecurity role must consider how they are going to protect a significantly more vulnerable ecosystem and overhaul their postures.
Where do we go from here?
So, remote workers are vulnerable for two reasons – their unprotected machines and the fact that the region is a high-value target for attackers. To properly protect a remote-working setup, security professionals must look at a multi-layered approach that covers emails, networks, endpoints, servers, and cloud workloads. Collect enough information on those elements and feed it to AI-powered platforms, and one gets a highly accurate real-time view of the entire IT ecosystem. This allows better decisions and responses, less downtime, and safer environments.
Trend Micro has long taken an extended detection and response approach, known as XDR. By expanding the detection-and-response function to cover emails, networks, endpoints, servers, and cloud workloads, we can put advanced artificial intelligence to work in trawling that entire ecosystem looking for data points that correlate to those within Trend Micro's global threat-intelligence data-pool. Such an approach delivers higher-fidelity alerts with fewer false positives, leading to better, earlier detection.
With Trend Micro's XDR platform, security professionals are also presented with a single dashboard that allows easy, one-click drilldown into the most relevant events, with graphically clear representations of attack timelines and all related events. And with such visibility, they can get to the crux of an issue quickly, with minimal manual effort, determining its root cause and its impact on their organization. Capabilities such as these lead to wiser, more timely actions in real time and adjustments to strategy for the long-term benefit of the entire enterprise.
Unparalleled Security for Unprecedented Times
These times are challenging – during which governments and organizations in the region are doing their best to tackle challenges across every facet of work and life. Indeed, cybersecurity is a growing concern as more sophisticated attacks surface each day. If managed properly, we can still thrive enough so that we do not compound one crisis with another. And a sound cybersecurity strategy plays a vital role in that story.
To that end, our innovations have been built from the ground up to empower organizations to protect their journey from the endpoint – to the cloud. For example, our XGen security, which powers all of Trend Micro's solutions – is a unique blend of cross-generational threat defense techniques that is continually evolving and optimized for each layer of security – user environments, networks and hybrid clouds – to best protect against the full range of known and unknown threats.
About the Author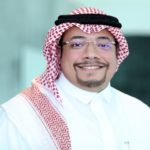 As Vice President for Trend Micro Middle East and North Africa (MENA), Dr. Moataz Binali is responsible for spearheading the company's strategy across the region, and advancing its position as a leader in cybersecurity that is passionate to make the world safe for exchanging digital information. A significant part of Dr. Binali's role is to oversee Trend Micro's efforts in enhancing the cybersecurity posture amongst governments and enterprises, contributing to the digital economy of MENA. Prior to joining Trend Micro, he held pivotal roles on regional level in global technology organizations such as SAP, IBM, and Microsoft.
Disclaimer
CISO MAG did not evaluate/test the products mentioned in this article, nor does it endorse any of the claims made by the writer. The facts, opinions, and language in the article do not reflect the views of CISO MAG and CISO MAG does not assume any responsibility or liability for the same. CISO MAG does not guarantee the satisfactory performance of the products mentioned in this article.