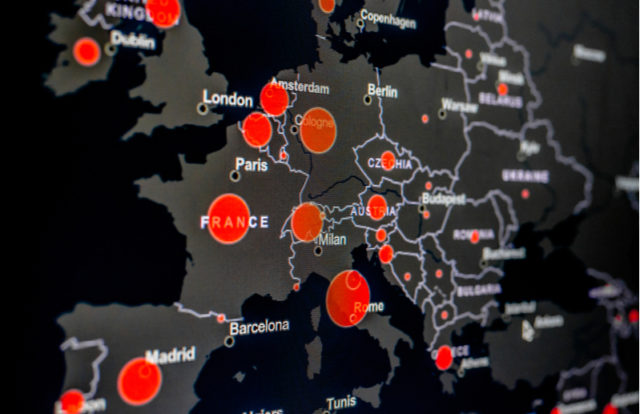 With COVID-19 restricting offices and workspace to homes and impacting the cybersecurity sector at a massive scale, the world's largest cybersecurity certification body, EC-Council, announced that it will offer an array of its certification programs and courseware free for students, instructors, partners, and the information security community. The certification body stresses that the period of social distancing can be used to stay engaged in the industry while also, keep a career in cybersecurity on track. The initiative also aims to help the cybersecurity community maintain strong security during this time of uncertainty.
"For almost 20 years, EC-Council has proudly maintained core values that focus on putting students, instructors, partners, and community first. As your cybersecurity partner in the industry, we would like to offer extended support to reduce your stress in any way we can. We recognize the cyber community has a very important role to play during this crisis. While we battle the pandemic, we must also do everything within our control to empower others and ensure that organizations do not take cybersecurity lightly which could lead to threat actors causing more harm," stated Jay Bavisi, Group President and CEO of EC-Council, and Editor-in-Chief of CISO MAG.
He continued, "There have already been headlines about healthcare organizations being hit with DDOS attacks and malware, showing that cybercriminals are taking advantage of the chaos and are continuing to exploit vulnerabilities wherever they can. Cybersecurity is more important than ever, especially now that so many workforces are suddenly working remotely for the first time. Remote work opens up risks to the organization that cybercriminals will not hesitate to take advantage of."
As part of the initiative, EC-Council will provide free access to its subscription platform, CodeRed, which hosts over 1,500 high-quality cybersecurity videos bundled with over 25 socially curated cybersecurity courses from over 15 leading global industry experts. All-access, 30-day passes will be provided to subscribers immediately. The CodeRed has an exhaustive library of engaging materials on topics like GDPR, CCPA, Ubuntu Linux Fundamentals, Identity and Access Management, Ethical Hacking, among several others.
Certification voucher and iLabs Access Extensions
Apart from providing free cyber training and education support services, EC-Council is also extending expiration dates on all EC-Council Exam Vouchers by 90 days at no cost so that everyone has the appropriate time to prepare for their certification exams.
EC-Council is also offering existing iLabs users a 90-day extension by request to provide additional training time within EC-Council cyber ranges in light that they may have experienced disruptions and delay due to COVID-19. Any iLabs user who has purchased and redeemed an iLabs access code on or after January 1, 2020, can avail the special benefit by reaching out to the support team.
The company is also focusing on the enhanced delivery of its training programs. "All in-person EC-Council classes will now be exclusively delivered via our online platform. We already operate a robust online learning division with both online live and online on-demand options. Moving to online learning methods will allow users to continue learning amid the COVID-19 shutdowns across the globe. Each of these benefits will be implemented effective immediately through the end of June 2020," Bavisi concluded.