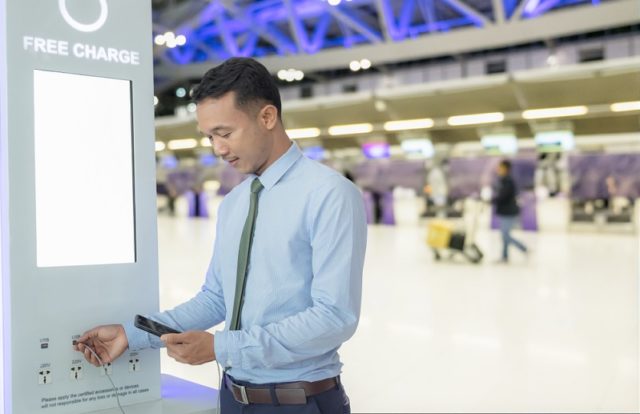 Cybersecurity experts stated that using someone else charging cable might bring threats to your mobile devices. Attackers could exploit charging cables/cords to access sensitive information from the victim's mobile.
According to security professionals, hackers could implant Malware into charging cords or cables to hack mobile devices. It's believed that these kinds of attacks mostly occur in busy places like airports, railway stations, and other public places, where users rely on USB charging stations.
USB chargers can be turned into potential hacking devices by inserting a malicious chip that allegedly allows attackers to access a mobile's data over open Wi-Fi networks. The surprising part here is the person who's lending the charger might not be aware that his/her charger was infected.
Hackers are using sophisticated methods to break into mobile devices. Recently, security researchers revealed an ongoing Android malware campaign dubbed ViceLeaker that has been active since 2016. According to researchers from Kaspersky, a hacker group has been found targeting Israel citizens and other Middle East countries with surveillance malware named Triout.
The malware is designed to steal sensitive information, including call recordings, text messages, photos, videos, and location data without users' knowledge. Apart from spying features, the malware also has backdoor capabilities, including upload, download, delete files, record surrounding audio, takeover camera, and the ability to make calls or send messages to specific numbers, according to researchers. The researchers said that attackers used Smali injection technique, that allows hackers to disassemble the code of an original application and add malicious code.