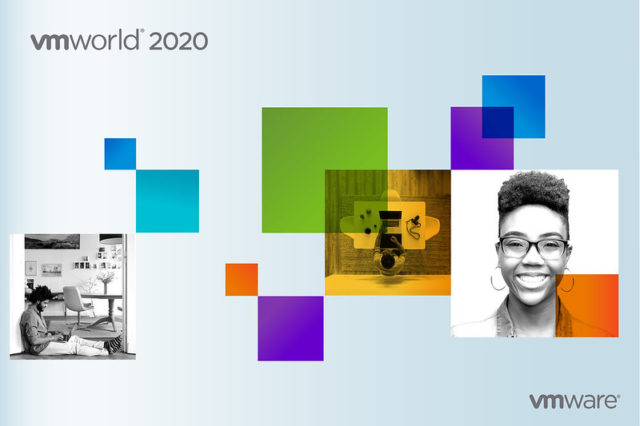 Experts had anticipated a pandemic-like situation for long, but what they never expected was the degree of impact it would have on human life and businesses. In the months gone by, businesses scampered towards digitization through the rapid adoption of the cloud technology for ensuring business continuity. As cloud computing scaled to new heights, corresponding vulnerabilities also increased. In response to this proportionate growth, VMware has unveiled new innovations to deliver ingrained security solutions to the world's digital infrastructure.
VMware's Security Solutions for Digital Infrastructure
Attacker sophistication, security threats, breaches, and exploits are currently more prevalent than ever. Security strategies are taking into account the increasing attacks on modern cloud workloads. Therefore, VMware's solutions are designed for the public and private clouds, security operations, distributed workforces, and future-ready digital infrastructure.
At the recently concluded VMworld 2020, the company announced a range of solutions and services to help customers survive and thrive in the most turbulent times.
 Security for the Private and Public Cloud 
As businesses continue their journey towards cloud transformation and application modernization, they require modern security solutions that are both powerful and easy to operationalize. To fulfill this requirement, VMware, in collaboration with Carbon Black, introduced the VMware Carbon Black Cloud WorkloadTM.
The solution combines Carbon Black's security expertise with VMware's deep knowledge of data centers to build security directly into workloads. It delivers advanced protection by providing prioritized vulnerability reporting and foundational workload hardening with comprehensive prevention, detection, and response capabilities to protect workloads running in virtualized, private, and hybrid cloud environments. This unified solution enables security and infrastructure teams to automatically help secure new and existing workloads at every point in the security lifecycle.
Workload security is complicated in the hybrid data center architectures that employ everything from physical, on-premises machines to multiple public cloud infrastructure as a service (IaaS) environment to container-based application architectures. For security teams, VMware Carbon Black Cloud Workload will offer the following:
Visibility to Identify Risk and Harden Workloads: This solution will help security and infrastructure teams to focus on the most high-risk vulnerabilities and common exploits across their environments. It enables them to prioritize vulnerabilities based on a combination of the Common Vulnerability Scoring System (CVSS), real-life exploitability and real-life frequency of attack, and increase patching efficiency.
Prevention, Detection and Response to Advanced Attacks: Security teams often lack visibility and control in highly dynamic virtualized data center environments. However, Carbon Black Cloud Workload protects workloads running in these environments by combining vulnerability assessment and workload hardening with next-generation antivirus (NGAV), workload behavioral monitoring, and endpoint detection and response (EDR) for workloads.
Simplified Operations for IT and Security Teams: The VMware's intrinsic approach builds security directly into the virtual fabric, enabling protection wherever workloads are deployed, eliminating the trade-off between security and operational simplicity. Carbon Black Workload accomplishes the same level of security risk visibility into VMware vCenter, as seen in Carbon Black Cloud – giving them a single source of truth. This not only accelerates response to critical vulnerabilities and attacks but also foster greater collaboration between IT and security teams.
VMware will introduce expanded offerings for Carbon Black Cloud Workload later this year including a new module for hardening and better securing Kubernetes workloads. The new capabilities will give security teams governance capabilities and control of Kubernetes environments.
 Security for the Distributed Workforce 
The distributed workforce introduces multiple challenges ranging from employee on-boarding, visibility and compliance, security, employee safety, and more. To address these challenges and successfully embrace the future of work, organizations need to re-think how they approach security, experience, and operational complexity associated with the IT environment. Security must not only be intrinsic; it needs to be thought of in the context of employee experience to maximize productivity and engagement. To enable that differentiated approach, VMware also introduced expanded capabilities for the VMware SASE Platform, Workspace Security VDI, and Workspace Security Remote.
These new solutions will deliver end-to-end zero trust security controls and simplified management – where VMware's Secure Access Service Edge, Digital Workspace, and Endpoint Security technologies work harmoniously across applications on any cloud to any device.