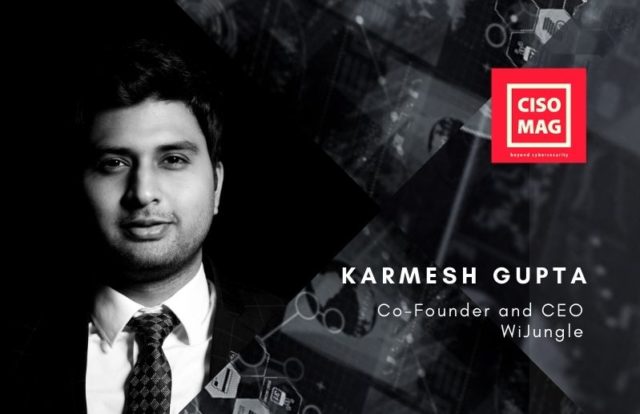 The exponential increase in endpoints in the last nine months has hugely contributed to a dramatic rise in network and endpoint perimeter breaches. However, there is one man who seems to be fighting fire with fire by providing a unified solution that is changing the face of network and endpoint cybersecurity not just in India but around the globe. Meet Karmesh Gupta, the change that you may know, but the man you didn't.
Karmesh is the CEO of the Indian cybersecurity-based product suite provider, WiJungle. Honored by Forbes as the best "30 Under 30 Asia 2020," he has not always had a smooth ride. It was rough, patchy, full of bumps, and only after two failed attempts, did he make it big. Karmesh humbly says, "Persistence did pay." His company's unique cybersecurity offering in the network and endpoint security domain is ringing bells around the globe (which already has a product reach in 30+ countries).
It is the end of the year and endpoint security has grabbed headlines almost all year round. So, in a fireside chat with Mihir Bagwe, Tech Writer at CISO MAG, Karmesh helped us gain deeper insights into the trenches of network and endpoint security.
The edited excerpts of his interview follow: