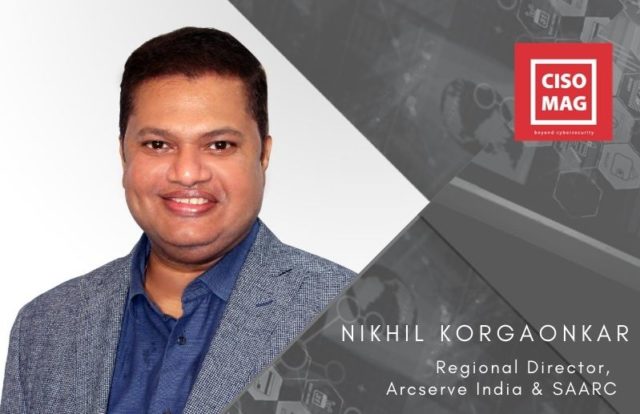 Data security has become the talk of the town and is being discussed over a cup of coffee to a beer in hand, and from board rooms to pool tables. Even world-renowned leaders and dignitaries like the Democratic nominee for President, Joe Biden, and the Hon. Prime Minister of India, Narendra Modi, are taking note of these trends and levelling up their game to match the sophistication of the threats at bay. So, we decided to take the discussion forward with a veteran in this field and get a deeper insight into what exactly is this fuss around data security all about.
In an exclusive interview with Mihir Bagwe, Tech Writer at CISO MAG, Nikhil Korgaonkar, Regional Director, Arcserve India & SAARC, tells us how data security has continued to evolve even in times of the COVID-19 pandemic and the threats that organizations are facing. Additionally, he also sheds some light on the data security and privacy policies that organizations of different sizes are abiding by around the world for the greater good of the people.
Korgaonkar comes with 20+ years of experience in this field and has worked with Dell India, Symantec – Veritas, DHL, Wockhardt, and is currently serving at Arcserve. As the Regional Sales Director with Arcserve, he manages the India and SAARC P&L. He is extensively involved in internal and customer policymaking.
Let's take a look at the edited excerpts of the Q&A below: