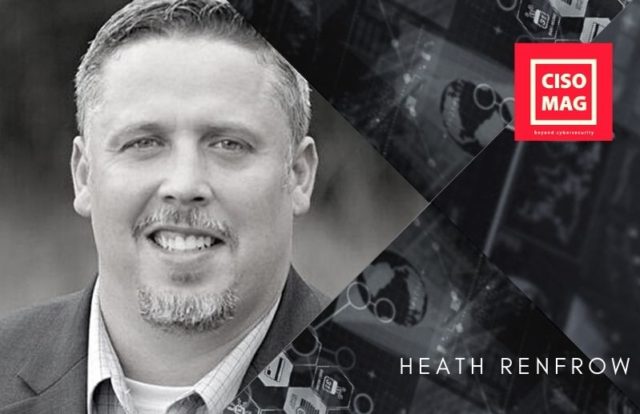 Up until now, cybersecurity was often an afterthought for several organizations due to lack of mitigation measures. However, COVID-19 is accelerating digital transformation in decentralized locations. The state of security is getting better at building business resiliency, thanks to the evolving role of a CISO. CISOs are the assets and business enablers that give organizations a direction towards a safer and secured work environment. But a CISO's role is critical in today's fast-growing digital world. Just being a good CISO is not enough, you need a successful CISO. Why? Because an organization's success invariably depends on a CISO's success. So, how do you become a successful CISO? It is a phased process. Let us find out the good, the bad, and the ugly roadmap to success of a CISO from a veteran  CISO, Heath Renfrow
By Mihir Bagwe, Tech Writer, CISO MAG
Speaking at the EC-Council's Global CISO Forum, Heath Renfrow said, "For too long people have feared us (CISOs) and stayed away from us. We are exactly the opposite of that. We are business enablers! We are there to educate people, tell businesses what their security risks are, and give them advice of how to up their defenses." Renfrow added, "The success and reputation of an organization largely depends on the security of its employees, systems, and customers. And CIOs/CISOs of that organization have the responsibility of steering this ship."
Related Story:

"AI has done a good job in securing the dynamic workforce" – Global CISO Forum 2020

---
Renfrow highlighted the fact that the position of a CISO is like the guy behind the curtains.  They are omnipresent and critical to the entire theatrical of running the business. And just like that guy who does his work in a mechanical manner, taking into consideration all the pros and cons associated with it, Renfrow says that there are five phases that every CISO needs to follow —  to not just be a good CISO, but a successful one.
The Five Phases to Become a Successful CISO
These phases and their respective timeframe differ from one organization to another. However, Renfrow notes that in the two decades of his working career in security, he's followed this model and has had success across all the organizations he's served.