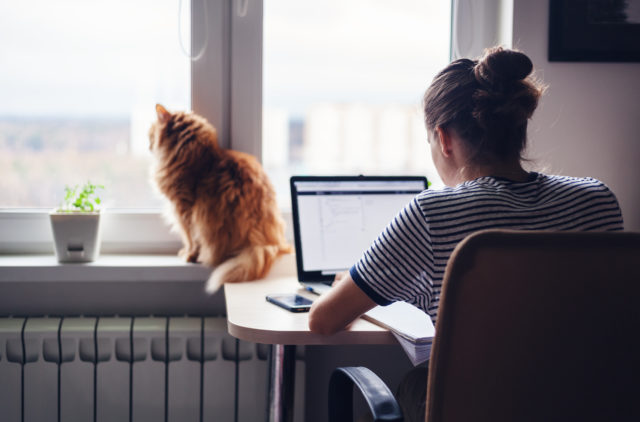 A survey from cybersecurity firm NetMotion found that the majority of the remote workforce does not report system issues to their IT support team.  The survey findings, based on the responses from 500 IT professionals and 500 remote workers in the U.S. and the U.K., revealed that over 50% of workers admitted that they are not sharing their IT or security issues with their IT team.
While 66% of remote workers reported having faced an IT issue during the lockdown, 57.5% did not share their issues with their organization or IT team.
The survey also highlighted that most employees choose to resolve the issues themselves or choose to suffer in silence, with 25% of workers reporting that their IT department does not value their feedback. While the reason for why employees are doing this is unknown, the survey claims that some employees resolve issues by themselves.
Employees Using Shadow IT
As many remote workers prefer to not report issues to IT teams, the survey suspected that employees have adopted Shadow IT. According to the survey, nearly 62% of remote workers are using rogue applications, with 25% using a significant number of unapproved tools outside of the official IT policy. Only 38% of employees stick to their organization's list of sanctioned IT software.
The most unsanctioned tools used by remote workers include productivity apps (38%) like Google Docs and Doodle, followed by communications software (32%) like WhatsApp and Zoom.
"It is clear that IT's lack of complete visibility into the activity of millions of workers, their inability to diagnose all root causes and negative perception among some employee – due in part to unsatisfactory remediator of problems – is a huge part of the burgeoning IT-employee divide. The question thus becomes how to alleviate such constraints when knowing that remote work may be temporary for some but will remain permanent for so many others," the report stated.
Also Read: CISOs Ignore Security Over Remote Working

Listen to the CISO MAG podcasts to catch the advice and best practices from security leaders.