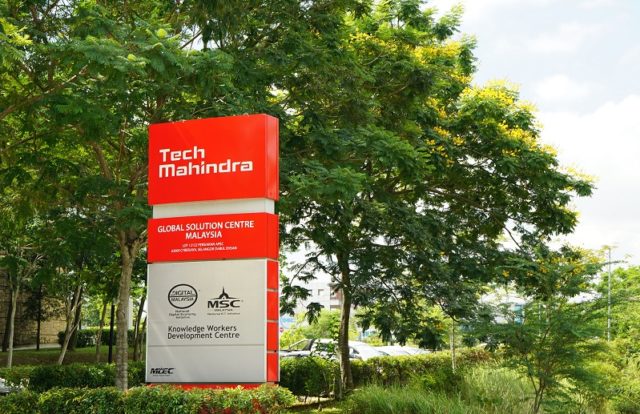 Tech Mahindra Ltd., a provider of digital transformation, consulting and business reengineering services and solutions, announced a strategic collaboration with the Indian Institute of Technology Kanpur (IIT Kanpur) to jointly research in the field of cybersecurity. Both the parties have recently signed a Memorandum of Understanding (MOU) towards the knowledge enrichment and to address future cybersecurity challenges.
As per the alliance, Tech Mahindra will be working closely with the students of IIT Kanpur to bring real-world industry exposure and to enhance the digital resilience of critical national infrastructure.
Speaking on the new collaboration Rajiv Singh, Global Head of Cybersecurity at Tech Mahindra, said, "At Tech Mahindra our primary objective is to ensure that the customer's business is secured against national grade threats and attacks. Through our partnership with IIT Kanpur, we aim to collaborate and co-create superior research-based solutions in cyber security. Our global experience of securing Enterprise and Telecom customers provides a great opportunity to build customized cybersecurity products in the space of Advanced Threat Management, Internet of Things (IoT), 5G, connected devices and securing the Internet of Everything in our digital world."
Prof. Abhay Karandikar, Director, IIT Kanpur, said, "We are excited to partner with Tech Mahindra for building innovative solutions in the area of Cyber Security. With IIT Kanpur's strong footing in research capabilities and critical infrastructure, I am confident that our association with Tech Mahindra will lead to novel indigenous technology developments in Cyber Security."
Recently, Tech Mahindra collaborated with i2Chain Inc., a San Francisco-based startup, leveraging next-gen technologies to secure customer information and data assets. Through this partnership, Tech Mahindra and i2Chain will offer a blockchain-based cybersecurity application to customers that is easy to use and provides information owners with an unprecedented level of control as to how, when and where other users can access their information, with the potential to substantially reduce the frequency and costs of security incidents.
It enables enterprises and users to secure, share and transact with integrity and confidence, and is fully GDPR (General Data Protection Regulation) compliant.  The application also makes "chained" information and identity tamperproof, and records all actions taken against a file in an immutable blockchain, fully accessible to support audits and forensics.
Also, the IIT Kanpur partnered with The National Stock Exchange (NSE), the leading stock exchange of India in January 2019. The partnership aims at developing cybersecurity solutions that can strengthen the security posture of NSE as well as companies in the Indian financial and capital markets ecosystem. To develop cutting-edge solutions, NSE would leverage the capabilities of IIT Kanpur's C3I center (Cyber Security and Cyber Defense of Critical Infrastructures) that is involved in research on cybersecurity and cyber defense of critical infrastructure.