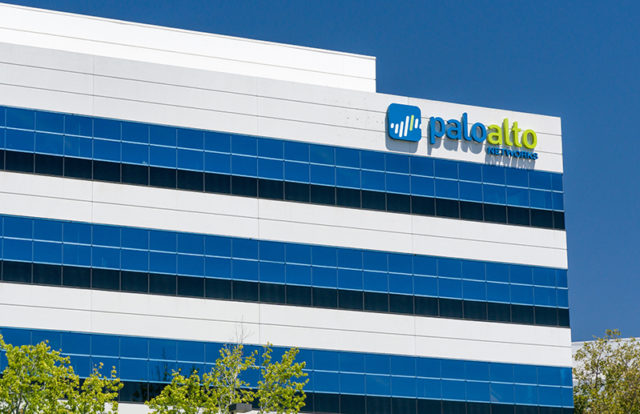 Global cybersecurity company Palo Alto Networks announced that it entered into a definitive agreement to acquire the cybersecurity startup Twistlock in a $410 million acquisition deal.
Headquartered in the United States, Twistlock provides comprehensive Cloud Native Security to the enterprises. The latest acquisition integrates Twistlock's technology, which focuses on securing IT infrastructure tools, with the Palo Alto Networks' Prisma cloud security product. The company claims that it sells cloud computing cybersecurity tools to major companies like Aetna, Walgreens, USAA, Workiva, and GridSapce.
Founded in 2005, Palo Alto Networks covers several segments like firewalls, cloud-monitoring and compliance, endpoint protection, and threat detection services. The Santa Clara-based company stated the latest acquisition deal will bring it closer to using AI and machine learning to help further automate significant parts of the company's customers' security operations.
Palo Alto Networks recently acquired information security startup Demistro in a $560 million cash and stocks deal. The acquisition deal, which is expected to be completed in the third quarter of the fiscal year, will accelerate Palo Alto networks application framework strategy and support the company's aim to deliver immediate threat prevention and response for security teams.
Demisto, founded in 2015, develops and markets automation tools for information security management. The company claims that its Security Orchestration Automation and Response (SOAR) Platform combines orchestration, incident management, and interactive investigation into a seamless experience. Demisto is going to jointly work with the Palo Alto Networks team to strengthen its existing integration with the Application Framework, the company said in a statement.
Palo Alto also launched a new Cybersecurity Academy in collaboration with IBM Canada and the British Columbia Ministry of Education to bridge the skills gap by preparing students for careers in cybersecurity.
The 12-month academic program gives students, across selected high schools in British Columbia, hands-on training on evolving cyber threats and how to prevent them. The special curriculum, jointly designed by Palo Alto Networks, British Columbia's Ministry of Education and IBM Canada, focuses on firewall installation, antivirus software, zero-day vulnerabilities, and other security skills.