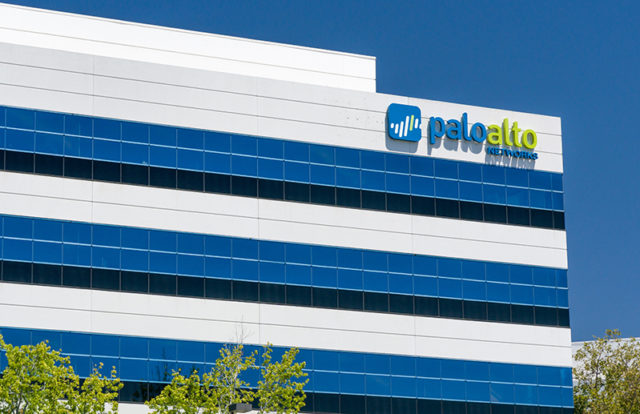 Cybersecurity firm Palo Alto Networks recently announced the launch of Palo Alto Networks Cybersecurity Academy in collaboration with IBM Canada and the British Columbia Ministry of Education. The Santa Clara-based company stated the latest facility is intended to bridge the skills gap by preparing students for careers in cybersecurity.
The 12-month academic program gives students, across selected high schools in British Columbia, hands-on training on evolving cyber threats and how to prevent them. The special curriculum, jointly designed by Palo Alto Networks, British Columbia's Ministry of Education and IBM Canada, focuses on firewall installation, antivirus software, zero-day vulnerabilities, and other security skills.
Founded in 2005, Palo Alto Networks covers several segments like firewalls, cloud-monitoring and compliance, endpoint protection, and threat detection services.
Speaking about the new initiative, Dan Myers, senior manager of Palo Alto Networks Cybersecurity Academy said, "Providing these students with foundational cybersecurity knowledge and skills will give them a leg up when applying for an entry-level IT position and the opportunity to grow from there. While we can't close the cybersecurity workforce gap overnight, we're dedicated to helping students of all ages understand the cyber risks out there and educating them on the best ways we can all protect our way of life in the digital age."
"IBM is committed to innovation and STEM education, and we see effective, high-quality STEM education as a key driver of the nation's economic vitality. Public-private partnerships such as these are a testament to what can be achieved to support learning in high skill areas, such as cybersecurity. We are helping prepare the Canadian youth for new collar jobs. Nothing is more critical to our nation's economic success," said Krista Shibata, women in technology and STEM education lead at IBM Canada.
Recently, Palo Alto Networks extended its partnership with Google Cloud, a cloud service platform from Google, to help organizations scale cloud services and accelerate cloud adoption. The extended cooperation allows Palo Alto Networks to use the Google Cloud Platform (GCP) for providing continuous enterprise security solutions to its clients. Google stated the partnership enables Palo Alto Networks to run its Application Framework and GlobalProtect cloud service on the Google Cloud Platform.