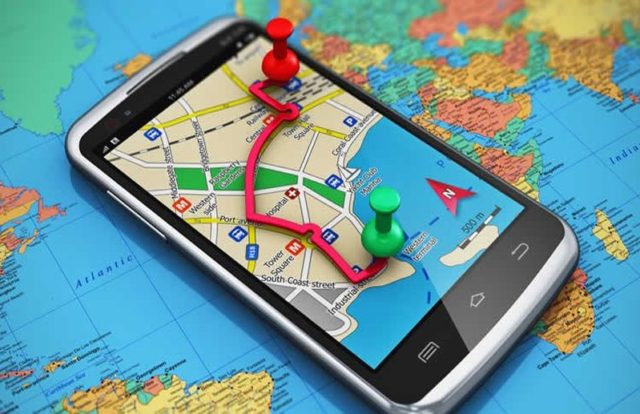 In 2018, tech giant Google had asked permission from the Indian Government for collecting data for its mapping application – Google Street View. This application provides Google users across the globe a 360⁰ view of any place of their liking from their lounging chair. However, Hansraj Gangaram Ahir, the then union minister of state, informed Google that "the government has not agreed to the proposal." Lok Sabha, the lower house of the Indian Parliament, had rejected the proposal based on an argument that it did not suffice the country's mapping policy.
Fast forward to 2021: The Government of India (GoI) – aligning to its "Atmanirbhar Bharat" and "Vocal for Local" (self-reliance) campaigns – has decided to ease the mapping policy. The government will allow local startups and businesses to collect, generate, store, publish and update geospatial data of the country but within its territorial boundaries.
Updated Mapping Policy
As per the new guidelines issued by the GoI, any Indian company or business will no longer be required to apply for additional licenses or permissions from the government to gain access into the country's geospatial data, which includes maps from the Survey of India (SoI), terrestrial mobile mapping survey, street view survey, and surveying of Indian territorial waters. Additionally, the companies applying for such data will be given access to Indian ground stations and augmentation services for real-time positioning (also known as CORS – Continuously Operating Reference Stations).
GoI added, "The availability of data and modern mapping technologies is crucial for achieving India's five trillion-dollar GDP vision. India presently relies on foreign resources for mapping technologies and services. Liberalization of the mapping industry and democratization of the existing data sets will spur domestic innovation and enable Indian companies to compete in the global mapping ecosystem."
Echoing the same notion, India's Prime Minister Narendra Modi, in a series of tweets, described this as a "massive step" towards Digital India.
Our government has taken a decision that will provide a huge impetus to Digital India. Liberalising policies governing the acquisition and production of geospatial data is a massive step in our vision for an Aatmanirbhar Bharat. #mapmakingsimplified https://t.co/ssbPhAeSp1

— Narendra Modi (@narendramodi) February 15, 2021
Amid the current stir and protests against the three farm laws in the country, PM Modi tweeted that Indian farmers will also benefit from this.
India's farmers will also be benefited by leveraging the potential of geo-spatial & remote sensing data. Democratizing data will enable the rise of new technologies & platforms that will drive efficiencies in agriculture and allied sectors. #mapmakingsimplified #Freedom2MapIndia

— Narendra Modi (@narendramodi) February 15, 2021
The flip side of the new mapping guidelines is still the fact that no foreign company or foreign-owned or controlled Indian company can have this privilege. However, foreign entities can license the digital maps and/or geospatial data from Indian entities only to serve their customers in India. And to keep a strict vigil, the geospatial data shared with any foreign entity will only happen through an API. This will ensure that the data belonging to Indian counterparts stays on local servers and helps maintain data localization.
Related News:

Uniformed Engineers Gearing Up to Confront Hooded Cybercriminals in India

India Reported More than 2.9 Lakh Digital Banking Security Incidents in 2020