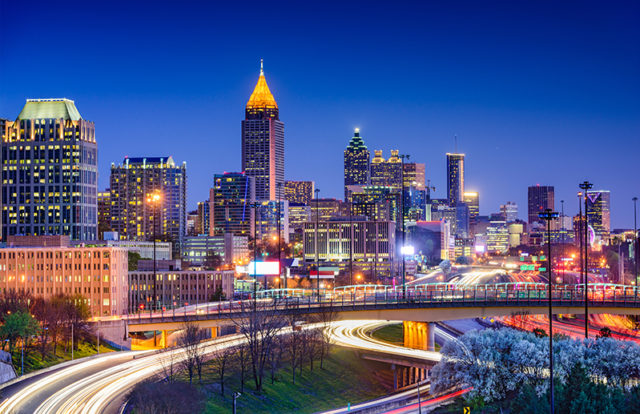 Georgia's $100-million collaborative cybersecurity center recently opened with a grand ceremony. It's the single largest investment by a US state government in a cybersecurity facility to date. Located on Augusta University's Riverfront Campus, the new cybersecurity center strengthens Georgia's reputation as a cybersecurity force.
Spearheaded by Governor of Georgia, Nathan Deal, the new facility is a collaborative partnership that includes Augusta University, Augusta Technical College, the University System of Georgia's research institutions, the City of Augusta, the Georgia Bureau of Investigation, and Georgia Department of Defense, and other private partners.
"There are times in life when opportunities present themselves. We've seized the opportunity to do something about cybersecurity," Nathan Deal had said in a statement earlier this year. Only one of the two buildings in the facility is now operational. The operations in the other building would start by end of the year, according to a report.
In recent times, the cybersecurity market witnessed various inductions of cybersecurity centers globally. On June 26, 2018, the world's first cyber innovation center, located in the Queen Elizabeth Olympic Park in London started operating. The £13.5 million London Office for Rapid Cybersecurity Advancement (LORCA) is funded by the government and will help in the development of technology for protecting the country against cyber threats.
The LORCA will be run by Plexal from its Here East headquarters and will support UK's entrepreneurs to come up with innovative solutions to resolve cybersecurity challenges.  It's estimated that the innovation center could also generate around 2000 job opportunities in the UK.