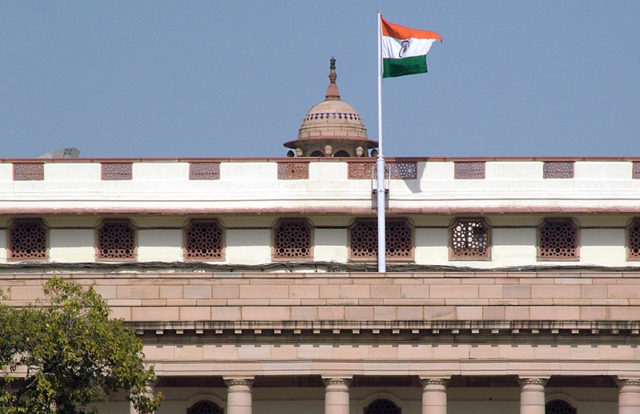 In an attempt to promote government's much-ambitious program, "Make In India", Indian companies will now get preference in government's cybersecurity procurements including both hardware and software solutions, the country's Ministry of Electronics and Information Technology (MeitY) notified.
In a cybersecurity product notification issued on July 2, 2018, the Ministry of Electronics and Information Technology (MeitY) said that it "hereby notifies that Cyber Security being a strategic sector, preference shall be provided by all procuring entities to domestically manufactured/produced Cyber Security Products."
The notification is based on Public Procurement (Preference to Make in India) Order 2017 which was intended to enhance the revenue and employment in the country. The notification in 2017 stated, "Preference shall be provided by all procuring entities to domestically manufactured/ produced cybersecurity products as per the order."
"The Government has issued public procurement order to encourage 'Make in India' and to promote manufacturing and production of goods and services in India with a view to enhancing income and employment," the notification further declared.
As per the draft, cybersecurity product means a product or appliance or software manufactured/ produced for the purpose of maintaining confidentiality, availability, and integrity of information by protecting computing devices, infrastructure, programs, data from attack, damage, or unauthorized access.
The notification defined 'local supplier' of domestically manufactured/ produced Cybersecurity Products as company incorporated and registered in India as governed by the applicable Act.
The notification also mentioned that resellers, dealers, distributors, and support service agencies of foreign-developed products and services who have limited rights to a product's intellectual property are exempted from the tentative mandate.
Indicative list of cybersecurity products includes 20 items such as Big Data Analytics, Secure Access, Web Security, Antivirus/ Antimalware and Mobile Payment among others.
While commenting on the move, eminent cybersecurity lawyer and expert Prashant Mali told a news agency, "The mandate will prevent sensitive data being illegally accessed from outside the country or being sold by the state-sponsored companies of different foreign countries. This was a serious concern and a grey area, and now this gets addressed".
Note: The updates regarding July 2 notification have been added to this article.