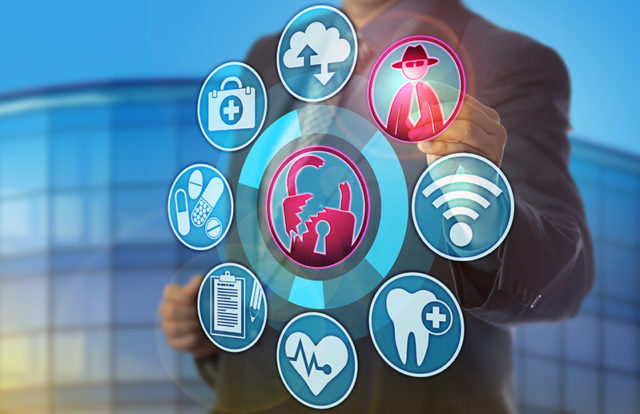 GLOBE NEWSWIRE: Identillect Technologies Corp., a trusted provider of HIPAA compliant email security, recently announced that DDS Dental Technology has selected Delivery Trust to secure email communications for their dental customers to guarantee HIPAA compliant communication.
DDS Dental Technology Inc. provides the technology solutions to dentists. They also help evaluate everything, from existing hardware, upgrades, security, and encrypted backup service, anti-virus, malware protection, and secure communication. Their services are designed exclusively for dentists in the Chicago area. They work with customers to create a secure IT infrastructure meeting all technology requirements.
Riju Alex, Operations Manager of DDS Dental Technology, stated, "DDS Dental Technology proudly serves the Chicago Dental Community for their IT and security needs. We are excited about the partnership with Identillect Technologies to assist our clients on meeting rigorous HIPAA standards. Delivery Trust will ensure the simplest experience for our clients and streamline the secure recipient process."
HIPAA Journal recently showed email is one of the most vulnerable ways to communicate due to the cyber-attacks being experienced which includes social engineering, phishing attacks and misdirected emails. Email communication was the second most common location of breached PHI. There's a myth that including a confidentiality notice or disclaimer in an email makes the email compliant with HIPAA and allows a dentist to send PHI via unencrypted or unsecure email. The myth is false. Even the best-worded notice or disclaimer will not make an unencrypted email comply with HIPAA.
Todd Sexton, CEO of Identillect Technologies comments, "Dental Service Organizations such as DDS Dental Technology provide an invaluable service to their customers by advancing technology for practices of all sizes. Identillect has continued to make a significant impact with these organizations by securing all their client communication and we are seeing a significant rise in our user base in the dental community. We are proud to be partnering with such a quality organization like DDS Dental and anticipate continued growth with similar firms throughout 2018."