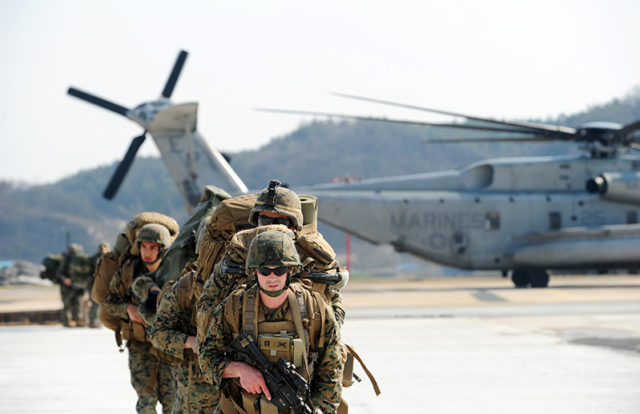 Citing the cybersecurity concerns in the commercial off-the-shelf (COTS) drones, the Department of Defense banned the United States Marine Corps from using them.
"The DoD Inspector Normal discovered that the DoD has not carried out an enough course of to evaluate cybersecurity dangers related to utilizing COTS Unmanned Aerial Programs," stated a policy memo signed by the Deputy Secretary of Protection Patrick Shanahan.
As a part of the 'Quads for Squads' program, the Corps had received 600 of the 'Instant Eye' quadcopters and 200 more are yet to be received. The drones, designed to navigate compact spaces, would have been used for local surveillance. According to the memo, the drones will be banned "until the DoD identifies and fields a solution to mitigate known cybersecurity risks," the memo states.
This is not the first time cybersecurity concerns have been raised for drones. Last year, PacSec researcher Jonathan Andersson developed a hardware that is capable of hijacking drones. Dubbed as the Icarus (creator of Labyrinth) from the Greek mythology, the hardware module only needs to be with the range of a drone to hijack it with commands. A video posted by Kaspersky Labs showed Icarus taking control of a drone mid-air within 11 milliseconds of launch. In fact, it can affect any radio controlled device which uses the popular DSMx radio platform.