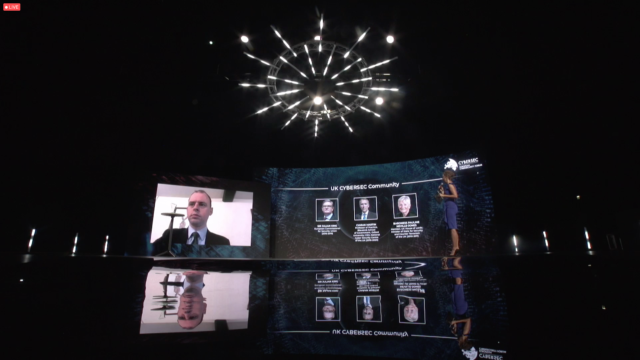 All those extra cups of coffee, long hours at the desk with our headphones on, and staying glued to our screens for the past three days, sounds tiring! However, it was worth every penny. The curtains have fallen on the 6th edition of the CYBERSEC Global 2020 but not before bringing the European nations together in the fight against adversarial internet.
Over the past three days, the conference gathered over 100 speakers who joined 40 panels and keynotes to discuss matters under the banner of "Together Against Adversarial Internet." This online binge-conferencing experience gave people an opportunity to learn more about the state of global cybersecurity. For convenience and streamlining the presentations, it was aptly divided into four themes/streams: State, Future, Business, and Defense.
The State Stream
The voices on how cybersecurity should be addressed and worked upon by like-minded states were heard in unison. Different nations have different perspectives, but there was one common answer to it – Collaboration. Everyone agreed that only a collaborative effort can drive remarkable effects in cybersecurity. Even countries such as the U.K., a predominant cyber power in Europe, which also happened to be awarded with 2020 European CYBERSEC Award, shared this point of view. The U.K. assured that their allies are always welcome to use and share their innovative mindset and technology.
Related Posts:

CYBERSEC: Data is Worth More Than You Think!

---
Another talk of the table between members of various nation-states was setting up effective regulations and compliances that will not limit innovation. Regulations and compliances are necessary, but these should not be so ardent that they become a roadblock for innovators. We need to make some leeway. However, this also does not mean that innovators can get away with anything. Regulations are essential to prevent emerging technologies from getting out of control and being used in malicious ways. This is the real purpose of any form of regulation.
The Future and Business Stream
When it comes to the future of technology and businesses, and its implications on cybersecurity, like-minded countries need to find ways in the new digitized world, but at the same time, they must not forget how great the global Internet has been to the society. Diminishing its role in free information sharing would be a loss to humanity – admitted panelists. There was a great concern that the decoupling of supply chain and Splinternet will be the options that will drive the digital world in the future.
Making the future technologies and businesses more immune to cyberthreats while further developing them is an effort that requires collaboration on many levels. All stakeholders need to be invited to the conversation, from alliances, governments, and regulators, through businesses and academia, up to the individuals.
The Defense Stream
NATO is a binding authority in the European continent. It has often been lauded for the peacekeeping initiatives undertaken in the physical and cyber worlds. Representatives from NATO suggested that "just as we internationally cooperate in exploring outer space, we could find a compromise in using new technologies that are available globally." NATO has in fact gone ahead and already identified both cyber and outer space as operational domains.
The internet was primarily developed for military use and was later populated towards open and commercial use due to its ease and usability advantages. Many private players also came up with new ideas that have and shall in future be beneficial for defensive forces. This, however, creates security challenges such as in the case of 5G network deployment — the technology that can contribute greatly to further growth of our society. For military use and state security, the infrastructure needs to be set up carefully, with the highest security standards kept in mind.
Closing Notes
CYBERSEC Global 2020 was not just a thought-leadership conference, it was a venue for individual talks between leaders and experts from businesses, governments, NGOs, and many other entities. CYBERSEC has always been a physical conference but unprecedented times require unprecedented solutions. Citing the loss of knowledge and information sharing which could be caused if this event were skipped, the organizers, The Kosciuszko Institute, took the effort of taking it to the online virtual platform.
Samir Saran, CEO of Observer Research Foundation from India, said, "What 9/11 had been for the security, COVID-19 is for the digitization". This is a great summary of what we are witnessing today and a call to action in the nearest future. Solid technological advantage and engraving security into the DNA of the digital world can have the decisive impact on the world we live in. But this needs to be done in a collaborative manner, which is why standing united in the fight against adversarial internet is the need of the hour.
Related Posts: