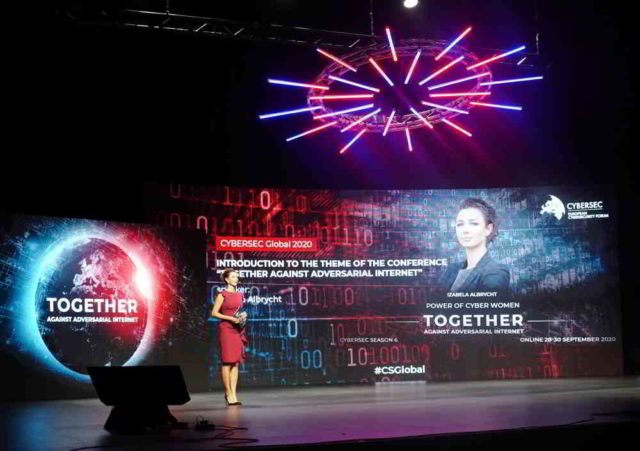 The Kosciuszko Institute successfully launched CYBERSEC Global 2020 on September 28. For the 6th time, the conference becomes a platform to discuss various paths of building cybersecurity within our new digital reality. Opening keynotes were made by distinguished speakers such as The President of Armenia, Armen Sarkissian; Abigail Bradshaw, the Head of the Australian Cyber Security Centre; Mircea Geoana, Deputy Secretary-General of NATO; and Vinton Cerf, Vice President and Chief Internet Evangelist at Google. The three-day event has more than 100 speakers and several presentations and panel discussions.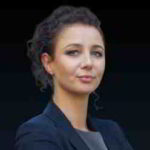 The new reality refers to the pandemic and technological advancements that enrich our societies and pose new risks. The COVID-19 crisis taught us that we need to do more to protect and remain competitive in the cyber technology field. Izabela Albrycht, the President of the Kosciuszko Institute, said the Internet not only empowers us, keeps us connected, and build our future, but also exploited to spy, steal money or identities, overpower law and order, and suffocate democracy. Many states faced malicious activities during the pandemic.
"The Internet has a design flaw and lacks security by design and privacy by design. Since we are moving more critical functions to the online world this has to be addressed," said Albrycht. "This edition of the CYBERSEC Forum together with the theme 'Together against Adversarial Internet' brings a crucial conversation about cyber threats to our real world, at the right time."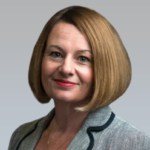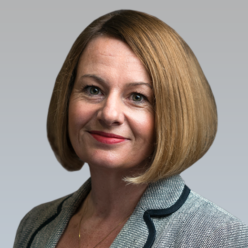 The internet was not built with security in mind and today we face the consequences of its flawed design. One of the most vivid examples of such a state leads us to Australia. Although hacking activities have increased across the globe, Australia has been a target to one of the largest cyberattacks in history. As Abigail Bradshaw, the Head of the Australian Cyber Security Centre, admitted, many of their public and private sector participants, such as hospitals, universities, and businesses have become a target in 2020. Statistically, an attack occurred every 10 minutes in Australia alone.
"Since the pandemic onset more than six months ago, my centre has observed a sharp rise in email phishing, message scams, and ransomware attacks capitalizing on the uncertainty that is coming with COVID-19," said Bradshaw. "Between July last year and the end of June this year, our cyber reporting tool received almost 60,000 cybercrime reports from individuals and businesses across Australia, or roughly one report every 10 minutes."
Bradshaw said many of the lessons learned from COVID are applicable to the digital environment.
"Preventing and containing damage and elimination of the threat requires collective action and collective raising of defenses. Everyone has a role to play in that effort. It requires global collaboration with individuals, academia, industry and government," added Bradshaw.
Global Conflicts and Risk
We're living through peacetime in most parts of the world; however, not without any tensions and conflicts that pose a global risk. On the day before launching CYBERSEC Global 2020, Armenia and Azerbaijan declared martial law over the violence in parts of Azerbaijan, Armenia, and the Nagorno-Karabakh region, which is the source of conflict between those states for more than 30 years.
The conflicts have been a part of human history dating back but the way they are led has evolved with technology advancements and has driven them —  at the same time cyber warfare has become one of the most used weapons. It allows attacks across borders, possibly with a higher impact, and at a low risk that maybe even lowered by the fact it is so hard to identify the real sources of the attacks.
The real problem is that today, conflicted regions can be remotely destabilized, becoming a war zone for others not directly involved actors. We have yet to see how the Azerbaijan-Armenia conflict will develop, but learning from the conflict over Crimea – we need to be aware that cyberattacks can become a part of the actions in this region, and they don't need to be led by the exact conflict sides.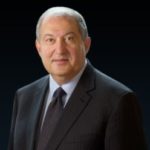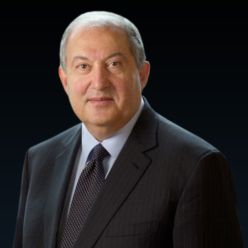 The President of Armenia, Armen Sarkissian, argues that the solution to our new position should be found through dialog, not through technology. In an arms race, the force is continuously distributed. For every new weapon, a better one can be invented. On the other hand, inviting states, both superpowers and smaller ones, business technology giants, and other stakeholders to the table can lead us to form a new reality in which even with tensions, the situation is more stabilized and predictable.
Different Views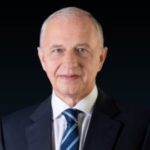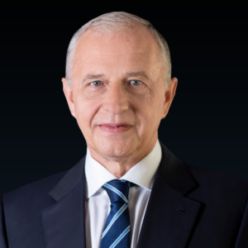 The problem around the world's cybersecurity is widely recognized. It was even referred to as the new "Sputnik moment" by Mr. Mircea Geoana, Deputy Secretary-General of NATO, making a race towards unleashing the most potential of new technologies for one over another being a multi-sided effort.
He said there are various concepts to maintaining the state's immunity to cyberattacks – at least to most of them – and making them cyber powers. Some countries, such as China and Russia are investing heavily in the new technologies to increase control over their citizens and exert influence in the world.
"NATO recognizes the need to introduce rules that will act similarly to the Geneva Conventions. We need to have a set of rules that work both at the time of war and peace, making the core of the internet as safe as schools and hospitals even during military conflicts. Today, without any regulations, even hospitals fall to cyber strikes, which can lead to as far-going consequences as civilian casualties," said Geoana.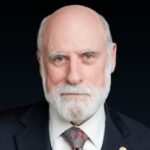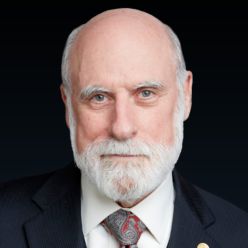 The Western countries are following the path of introducing new regulations through dialog while keeping the Internet open. As Vinton (Vint) Cerf, Vice President and Chief Internet Evangelist at Google, also known as one of the fathers of the Internet, said, "The internet has been a great addition to our society and if we diminish its role in open information sharing, this will become a great loss to humanity."
Cerf also said that the internet is insensitive to the boundaries of countries.
"An attacker can be in one country and the victim can be in another. So we need to think about how we are going to cooperate across those international boundaries to protect our citizens from harm. That will require serious cooperation across international boundaries to come up with common norms and practices that will help countries protect their citizens," said Cerf.
The states need to take care of their cybersecurity on the infrastructure level as well. For example, the European Union has introduced a 5G Toolbox which creates a space for national security reviews and blocking telecom contracts with higher-risk vendors, such as Chinese ZTE or Huawei.
The Way Forward? 
What is the way out of our uncertain situation when it comes to cybersecurity? It begins with identifying the problems of the modern society, which is heavily rooted in the technology both to its benefit and harm. The next step is through having meaningful conversations with all parties invited to share their views openly to find a compromise for the global community.
One of the platforms for such dialogue is CYBERSEC Global 2020 which takes place from September 28-30. The registration is open throughout the whole event. Register here: https://csglobal20.eu/register/
Together with the 6th Edition of CYBERSEC Global 2020, a new issue of The European Cybersecurity Journal, a specialized publication devoted to cybersecurity, has been launched on cybersecforum.eu/journal.
About CYBERSEC Global Forum
EUROPEAN CYBERSECURITY FORUM – CYBERSEC is one of the leading cybersecurity conferences in Europe, organized by the Kosciuszko Institute since 2015. Throughout its six years of history, CYBERSEC has partnered with important international institutions such as NATO, European Commission and European Parliament and has organized 11 editions of CYBERSEC Forums in Europe (Warsaw, Kraków, Katowice and Brussels) and in the United States (Washington) including the participation of renowned figures from different walks of life invested in bringing awareness to cyber threats.
It has also been involved in other region-wide group efforts to provide a secure and safe framework to navigate cyberspace, chief among them the Three Seas Initiative. Furthermore, the EUROPEAN CYBERSECURITY FORUM has been an important advocate voice for a secure rollout of the 5G network, knowledge sharing and upholding good practices in the field of data privacy, and promoting respect in the EU for the NIS Directive among other endeavors.
Through the years, CYBERSEC has hosted 748 speakers from more than 45 countries, more than 400 accredited journalists, enjoyed the support of 293 Partners and Patrons and welcomed more than 5580 participants.
---
RELATED REPORT
CYBERSEC: Europe's Most Anticipated Cybersecurity Conference is Here
CISO MAG is Media Patron for CYBERSEC Global Cybersecurity Forum 2020.