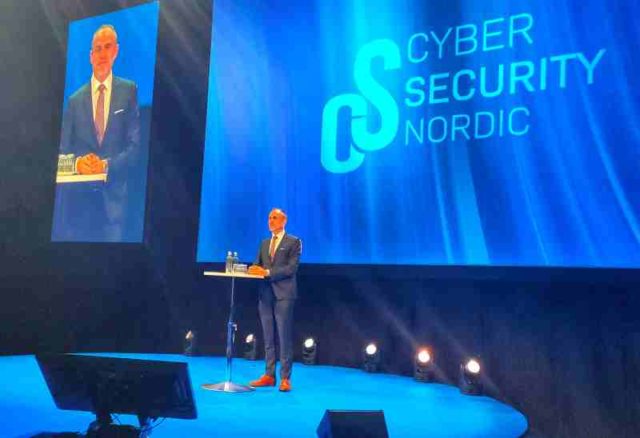 By Augustin Kurian
Amidst a legion of information security experts and stakeholders of safe internet, the third edition of Cyber Security Nordic, which is touted to be one of the most renowned cybersecurity events of Northern Europe, kicked off on Wednesday, October 2, at Messukeskus, Helsinki, Finland. The event had a slew of pioneers from the infosec space including Bruce Schneier, Mark Galeotti, Kim Zetter, Rik Ferguson, Tom Van de Wiele, and Perttu Pölönen.
The event was a knowledge-sharing platform that discussed cybersecurity from the perspectives of both business and public administration.
"The importance of cybersecurity is increasing year by year. Cybersecurity offers new business opportunities for solution providers and users. If security issues are not taken care of, damage and recovering from it can cause major problems", says Juha Remes, Executive Director of FISC (Finnish Cyber Security). "We learn from the past, examine the present, and trust the future – which we can significantly influence by making the right decisions. Cyber Security Nordic brings together industry leaders to illustrate how cybersecurity is part of the business of companies and organizations, how it affects competitiveness, and the role cybersecurity plays in society. The event will also feature cyber industry trends and phenomena."
The themes of the event included politics, economics and the reality of cybersecurity in the Nordic region.
Another key highlight of the event was the Cyber Security Nordic Award which was won by the Women4Cyber initiative. The award was funded by the Finnish Fair Foundation, F-Secure, Insta Defsec and The Finnish Electrical Safety Board STEK.
Augustin Kurian is part of the editorial team at CISO MAG and writes interviews and features. He was invited to Finland to report on Cyber Security Nordic.