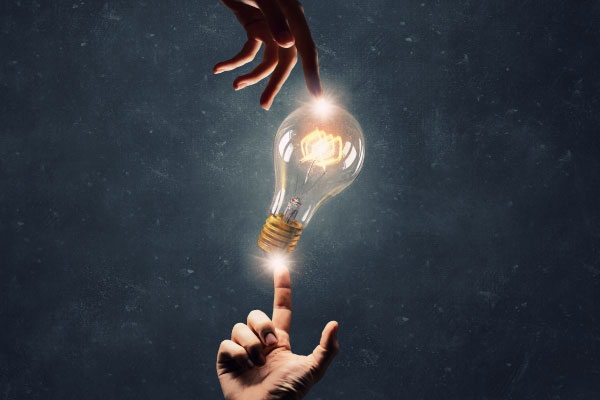 The increase in the number of cybercriminal groups and ransomware cartels makes it difficult for organizations to stop the threat single-handedly. Cyber collaborations from public and private entities would help boost the nation's cybersecurity landscape. After a series of high-profile attacks, the U.S. government announced that it is partnering with private tech firms to jointly bolster the country's cybersecurity defenses.
The Cybersecurity and Infrastructure Security Agency (CISA) recently unveiled a new initiative —The Joint Cyber Defense Collaborative (JCDC)  — to improve cybersecurity planning and information sharing between public and private organizations, and combat ransomware attacks on cloud computing providers.  With the new authorities provided by the National Defense Authorization Act (NDAA) of 2021, the JCDC will bring public and private sectors together to implement and execute incident response plans to defend malicious activities against U.S. critical infrastructure.
Public and Private Collaboration
The JCDC's representatives are from across the federal government, including the Department of Homeland Security (DHS), Department of Justice (DOJ), U.S. Cyber Command (USCYBERCOM), the National Security Agency (NSA), the FBI, and the Office of the Director of National Intelligence (ODNI). Organizations from the private sector include Google, Microsoft, Verizon, Amazon Web Services, AT&T, FireEye, Lumen, Crowdstrike, and Palo Alto Networks.
CISA director Jen Easterly stated the new cyber defense collaboration will collectively implement protective cybersecurity measures.
— Jen Easterly (@CISAJen) August 5, 2021
Easterly said, "Through the JCDC, we will coordinate cyber defense planning and operations by partnering with our interagency; state, local, tribal, and territorial governments and private sector stakeholders to improve cyber defense operations and prevent and reduce impacts of cyber-attacks."
She further explained that the JCDC will:
Share insight to shape our understanding of cyber defense challenges and opportunities
Design whole-of-nation cyber defense plans to address risks
Support joint exercises to improve cyber defense operations
Implement coordinated defensive cyber operations
"The JCDC leads the development of the Nation's cyber defense plans by working across the public and private sectors to unify deliberate and crisis action planning, while coordinating the integrated execution of these plans. The JCDC aims to prevent adversarial attacks through the execution of cyber defense operations plans. Such plans will promote national resilience and facilitate the disruption of malicious cyber activity targeting U.S. critical infrastructure or national interests," CISA stated.