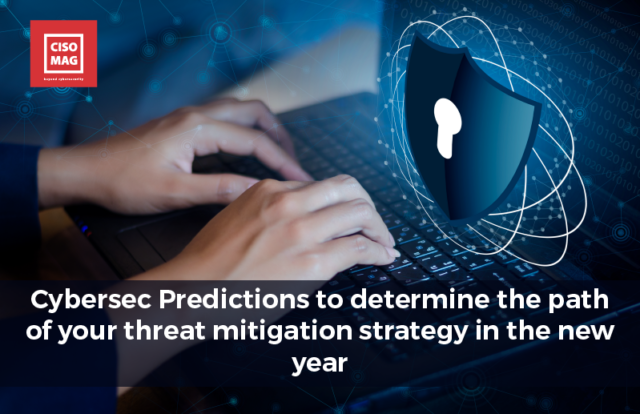 Making predictions in cybersecurity or any discipline or field can be quite challenging. First, it is virtually impossible to predict the future – consider the emergence of the pandemic and how that has affected so many different functions, including cybercrime and cybersecurity! Still, it can be fun to consider some of the existing or current trends and what direction they will proceed. One of my predictions is incremental movements to integrate Blockchain technologies into resource identity solutions, information security, and cybersecurity-related products.
By Stan Mierzwa, M.S., CISSP, Director and Lecturer, Center for Cybersecurity, Kean University
The following three predictions are just that, predictions, but in varying sectors of cybersecurity.  These include the potential for cybercrime, concerns about critical infrastructure, and a look to the future with emerging technologies that can be leveraged in information and cybersecurity.
Increases in cybercrime through ransomware events and incidents. Through the Federal Bureau of Investigation's Internet Crime Report, an upward trend of ransomware events has been reported. In just the past three years, ransomware incidents have grown from 1,493 in 2018, 2,047 in 2019, and 2,474 in 2020. The numbers for 2021 are not yet available, but it is anticipated that the resulting number will increase.   In the past three years, there has been an increase of more than 65.7% of reported ransomware events with the FBI IC3 (FBI, 2020). 
Greater attention to protect industrial technology, partly through Industrial Internet of Things (IIoT) devices, to protect our critical infrastructure and supply chain functions. The use and value of industrial systems have gained interest in the past year, given some notable attacks on critical infrastructures, such as the ransomware attacks to the energy pipeline in the United States. Such attacks can have far-reaching health, safety, and substantial negative impacts on customers and the general citizen.
Incremental movements to integrate Blockchain technologies into resource identity solutions, information security, and cybersecurity-related products. One example of the innovation being approached related to the use of Blockchain, or Bitcoin specifically, surrounds the work by Microsoft with the open-source project called ION (Cuen, 2019).  The solution provides for a decentralized and permission-less identity system. There is no centralized repository of identity qualities for providing access with this product.  Regardless of this product, which has been under development for four years, if successful, it opens up the door to other potential critical applications that utilize Blockchain technology in actual use cases.
Also see:
---
About the Author

Stanley Mierzwa is the Director of, Center for Cybersecurity at Kean University in the United States. He lectures at Kean University on Cybersecurity Risk Management, Cyber Policy, Digital Crime and Terrorism, and Foundations in Cybersecurity. Stan has over 15 published research publications and is a peer reviewer for the International Journal of Cybersecurity Intelligence and Cybercrime, Online Journal of Public Health Informatics and an Editorial Review Board member for the International Association for Computer Information Systems. He is a Certified Information Systems Security Professional (CISSP) and member of several associations, including the FBI Infragard, IEEE, and (ISC)². He is a board member (Chief Technology Officer) of the global pharmacy education non-profit, Vennue Foundation. Stan holds an MS in Management with a specialization in Information Systems from the New Jersey Institute of Technology and a BS in Electrical Engineering Technology from Fairleigh Dickinson University.
Disclaimer
Views expressed in this article are personal. The facts, opinions, and language in the article do not reflect the views of CISO MAG and CISO MAG does not assume any responsibility or liability for the same.